Indians (…which i'm sure is not the politically correct thing to call them…but sounds WAY cooler than Native Americans…lol) are the TRUE Americans!  Thanksgiving is one of my least favorite holidays b/c for me it's a celebration of us basically robbing the Indians blind!  I don't want to be a negative Nancy…so what I can say is that Indians and their wardrobes are SUPER CHIC!  I want to be a high chief…and have the BIGGEST feather head piece…I would be a GREAT head chief…lol!
ps. I think living in a Tee Pee would be fun!!!  Mine would be hot pink  : )
Right before stupid winter officially set in and ruined things (lol)…we shot these photos for the RUN WILD  Photoshoot.  These are some of my MOST favorite photos EVER!  Everything was shot in natural light…it's like magic!
All the photos from this shoot HERE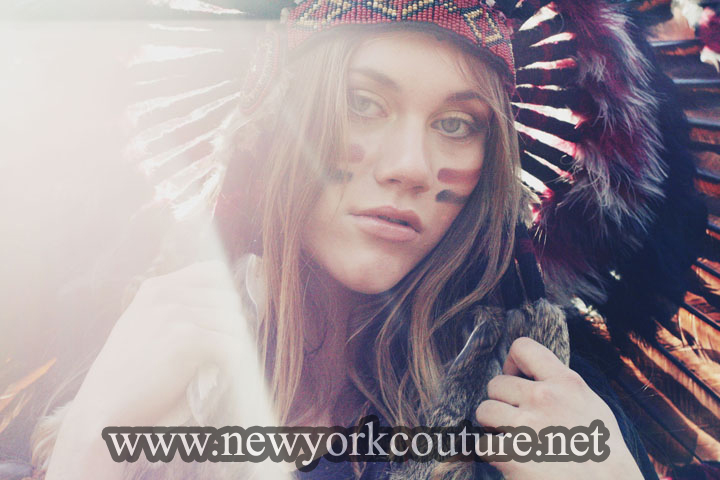 The headdress and beaded breast plate were made by actual Indians…I am completely obsessed with these and plan to get some for my every day wardrobe ASAP!!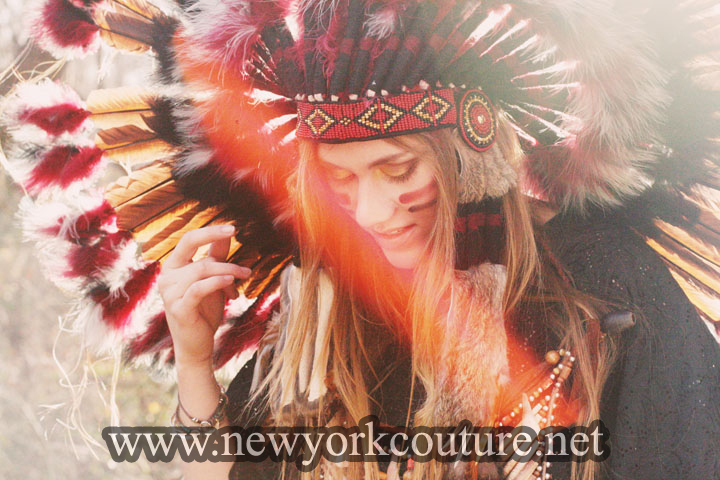 STUNNING!!!
and…these dresses are coming soon…Black Scallop Edge CAFTAN Dress…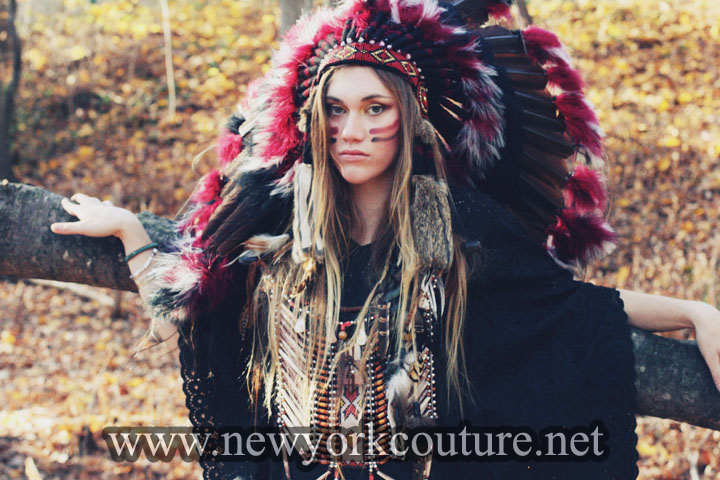 Everything for this shoot was natural…the lighting…the hair…the makeup…
…so when I picked out and/or made the clothes for the shoot…this dress was perfect!  …you can't really tell…but it's covered in adorable Lions…and will be for sale very soon on the webstore : )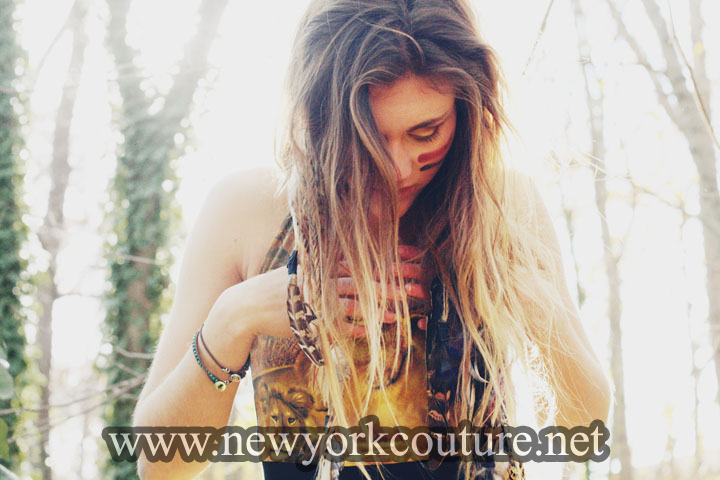 MORE animal cuteness!!  Like tops covered in Koala's!!  : )  I took my MOST FAVORITE photo to date of the model in THIS look! <—if you remember seeing the backstage photos from this shoot…if not here they are again HERE
*SAMPLE* One of a Kind Black KOALA BEARS Long Sleeve FRINGE Top
…get yours HERE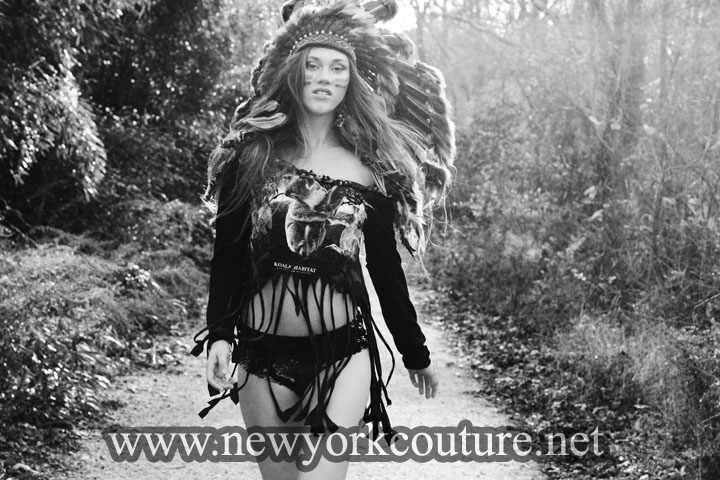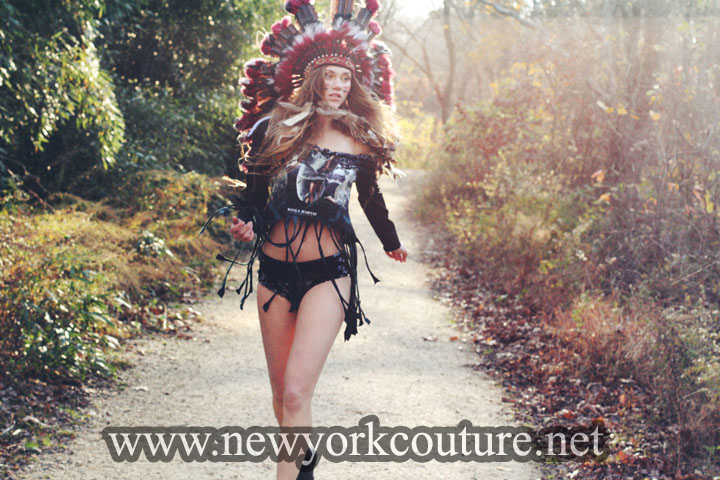 This dress is a killer!  I LOVE making pieces that are BOTH flirty…AND sexy….and this dress is one of those!  It is unlike ANY other PARTY dress by New York Couture…so it's EXTRA special!!
*SAMPLE* One of a Kind Turquoise MERMAID Ruffles PARTY Dress
…get yours HERE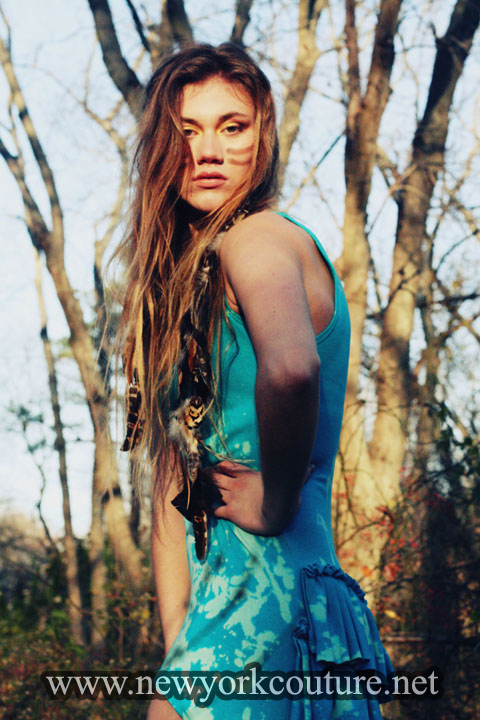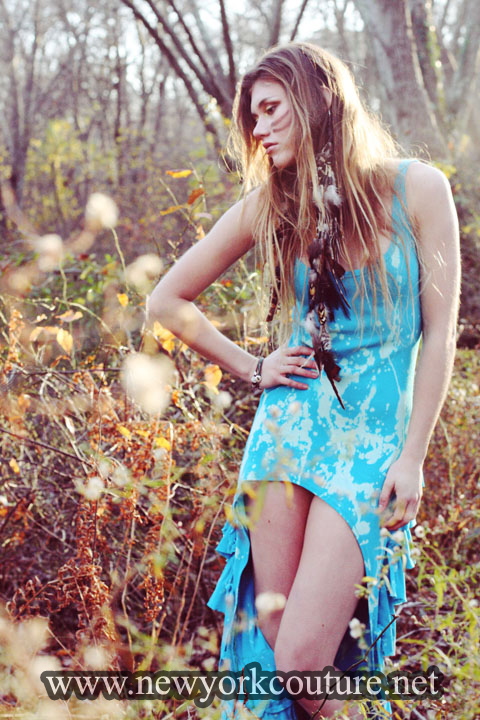 I thought posting this ring would be an oxymoron…lol…but everyone keeps requesting MORE accessories…so here you go!!!
*NEW * Limited Edition 2- Finger CROSS Ring….get yours HERE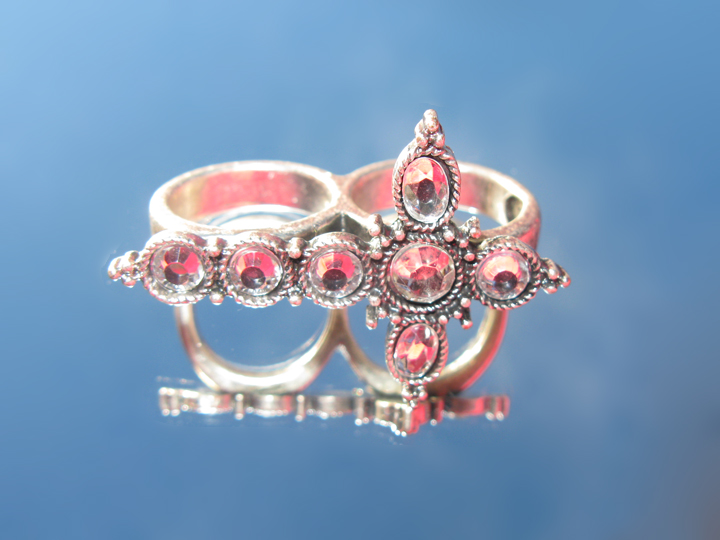 Indians know magic…they know the power of the earth…they ARE magic!  <3