Heard of Roxy Cottontail yet?  Well NOW you've been warned…taking shit OVER!!  We both go to the same parties…know the same people…and have been talking about working together FOREVER…so i'm sooooOOOooo HAPPY it finally happened…was INSANE amounts of fun…and I LOVVVVVVVVVVEEE her music…the KATE MOSS song (below) is just RIDICULOUS!!!  Roxy Cottontail website HERE
Look at us…but do not touch…
BACKSTAGE at the Roxy Cottontail Photoshoot
Dan makes the MOST RETARDED faces EVER!!!!!!!  Nick just sits back and laughs at our MADNESS…I don't blame him…if we were a # on the scale from 1-10 we would be a 100!!  WATCH IT BITCHES!  lol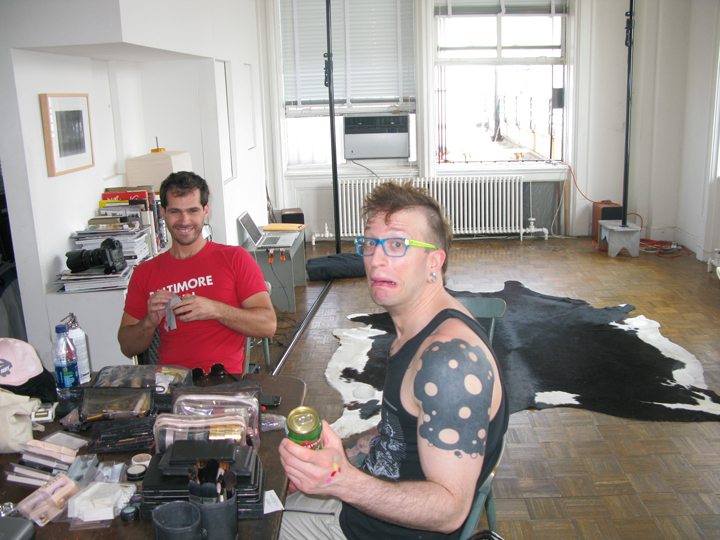 …a WHOLE new level of "SPECIAL"!  lol
…but girl can WORK it at doing makeup!  WERK!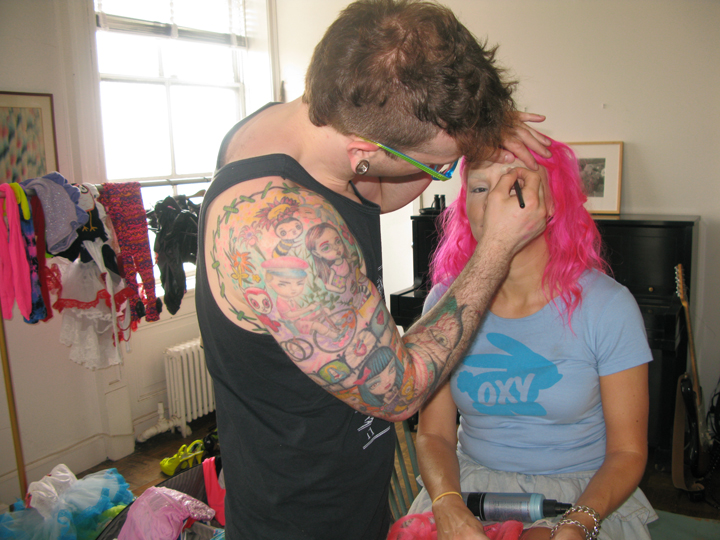 The view was stunnings!  <—yes I added the "s" on purpose!! There was a PINK apartment building…we all LOVED <3  …reminded me of Pakistan…never been…lol…why Pakistan? don't know…lol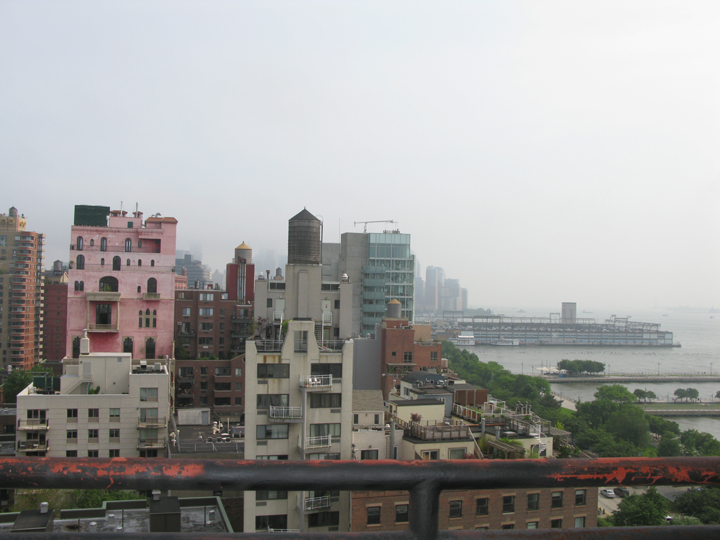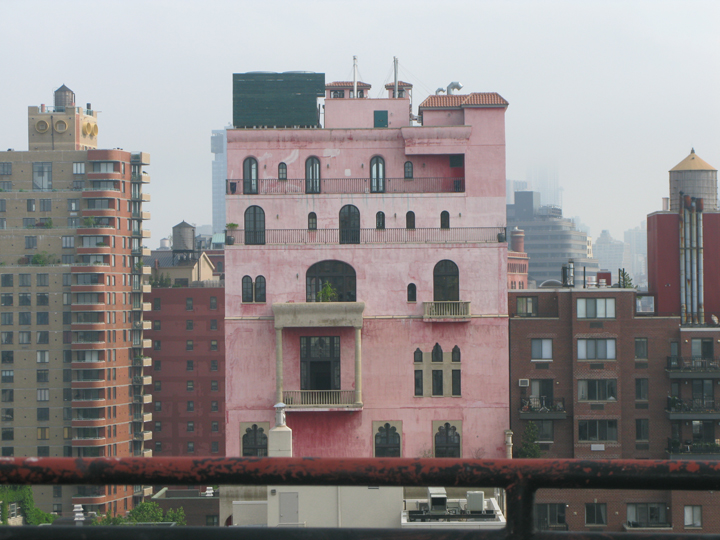 NYC holler!  ..and GEM BLING eyebrows Dan made Roxy for the shoot…PINK PARTY…did you get the invite??@@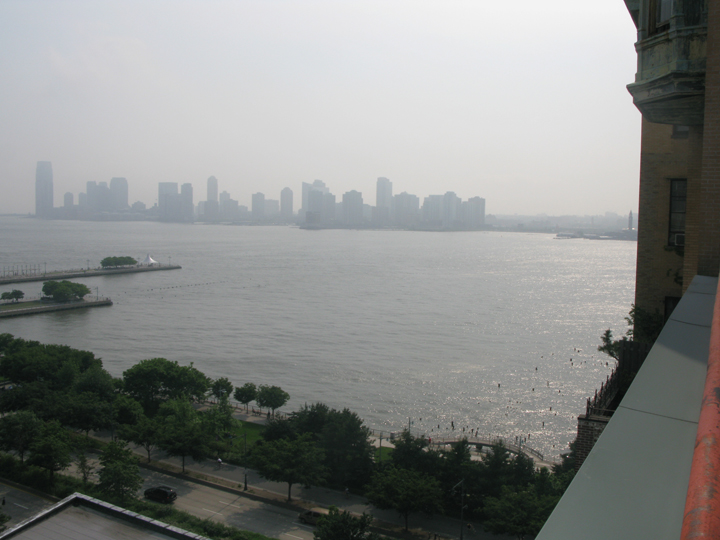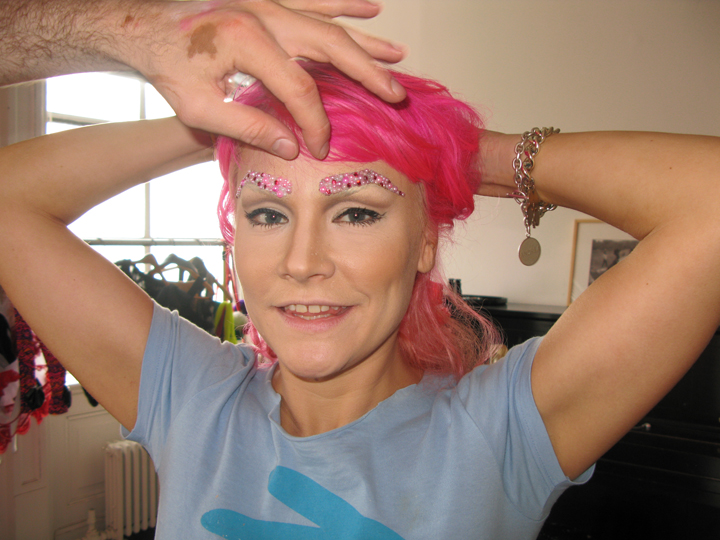 I thought I was funny making the pink lights from the real photoshoot going off every time I took my photos…I was WINNING!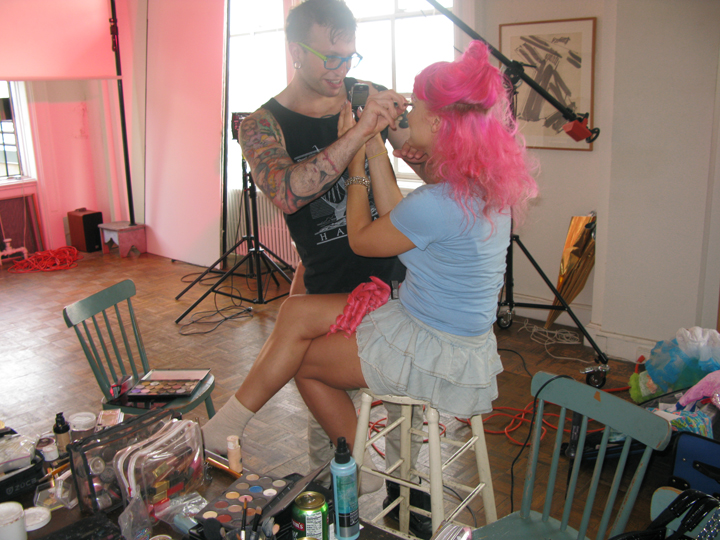 LOVE COLORS?  That's a BIG yes from me!!!  Got ALL the HOT new colors from the Lime Crime makeup collection…thanks ladies!  So we HAD to use for this colorful shoot!  I can't pick my favorite…sooo much fun!!
Get your fixing for colorful makeup on the Lime Crime website HERE
You've been COLOR BLASTEDDDDDDDD!!!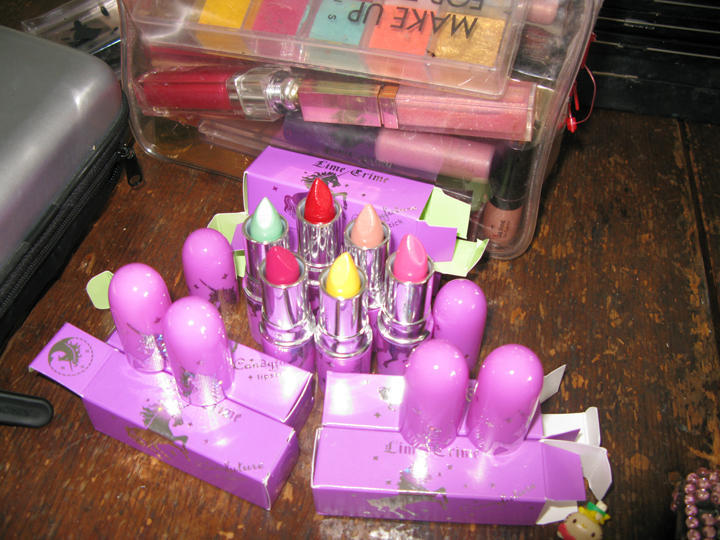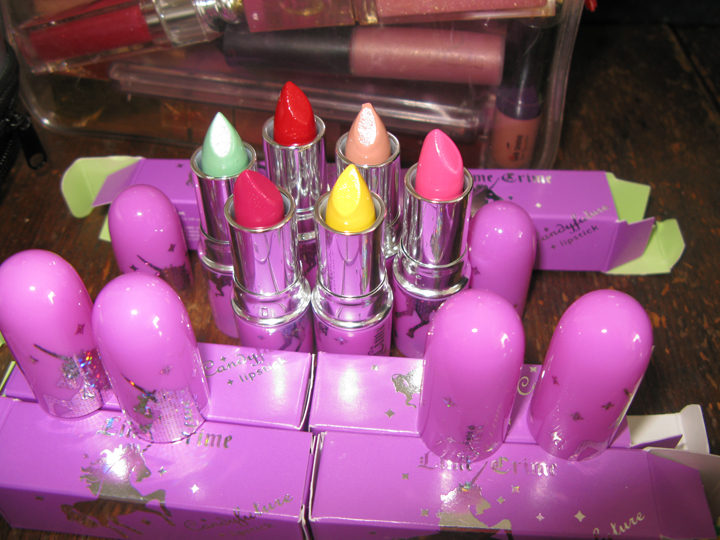 Harajuku PARTY time much?!@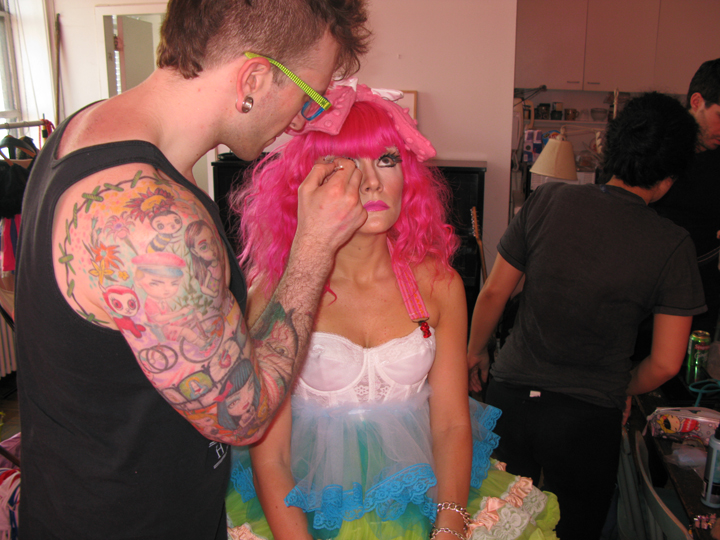 I LOVE making people look like LIVING DOLLS!!
We Love Colors tights add the last bit of POP! we needed!
HOLY CRAP Dan's gay!!!  I think he's being a Jewish mother in this shot…ps…it's ok that we make fun of jews…they're our people!  lol  SHALOM!! ps…we make fun of EVERYONE…no one is safe!!@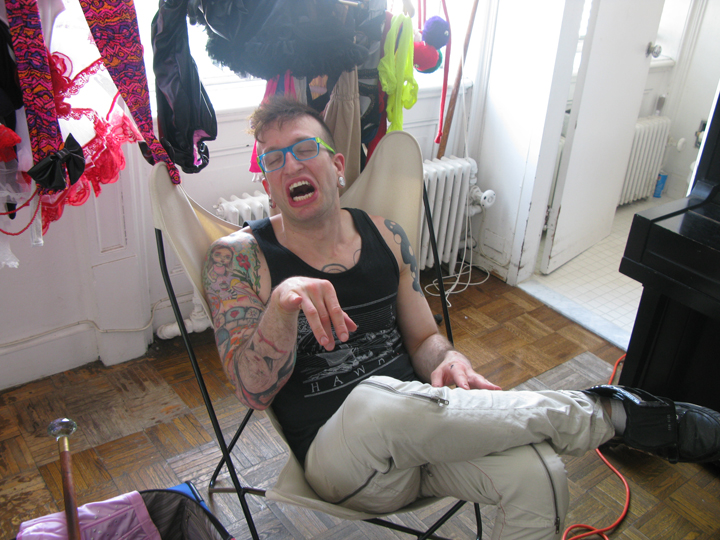 Barbie don't got shit on us!!  POSE!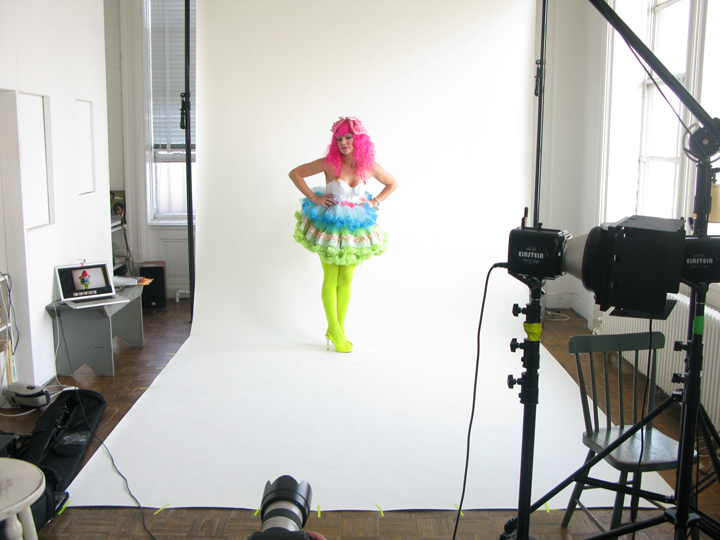 RARE backstage photo of me fixing Roxy up…Dan stole my camera…I was surprised he was able to even figure out how to turn it on…special ed classes FINALLY paying off!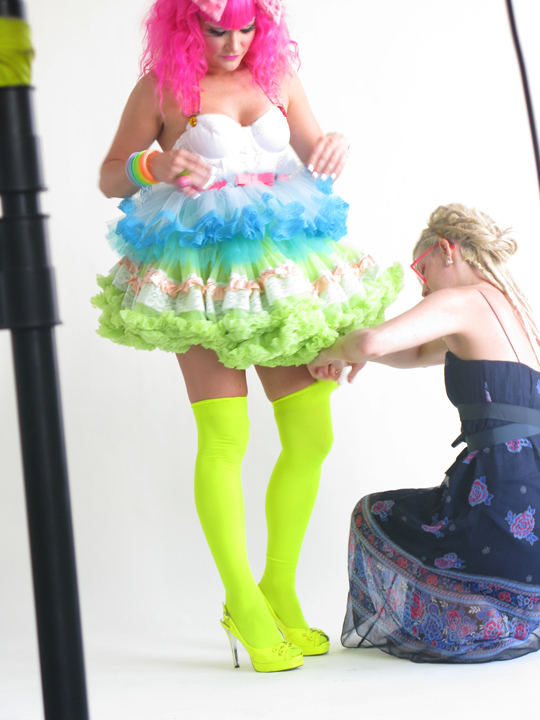 LOVE photo on the left of Nick and Paloma high five'ing…while Roxy is still posing…lol…serious is NOT how we work!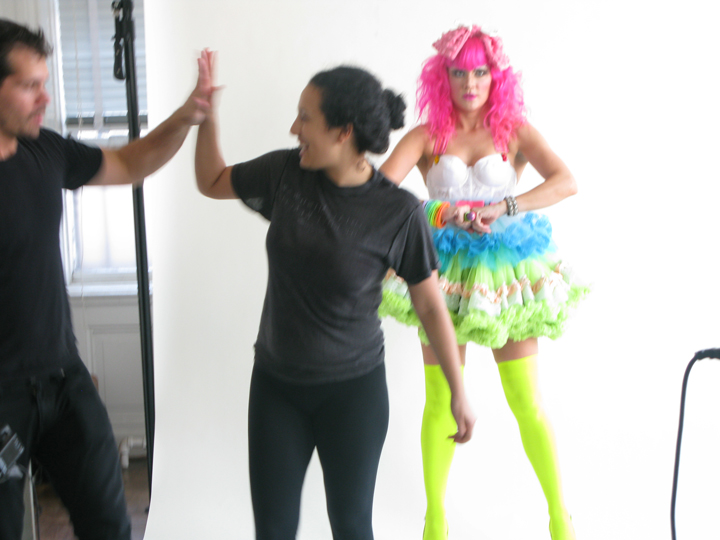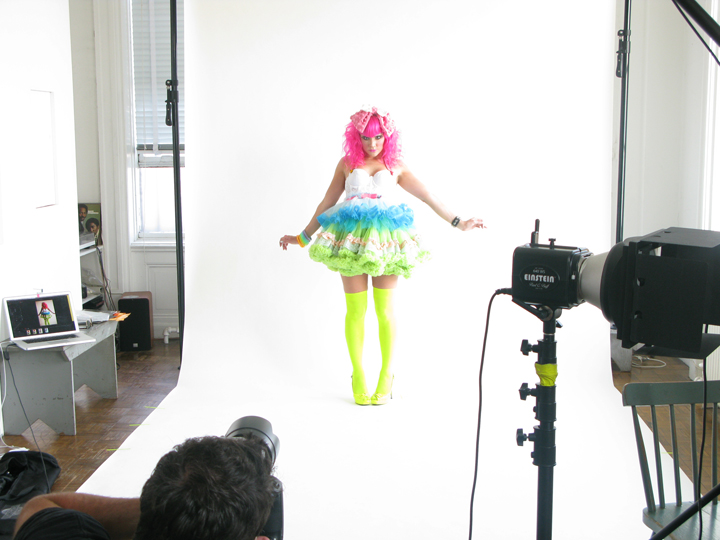 SOOOooooOOoo many layers of cute
…cut a slice?  …cake is MINE!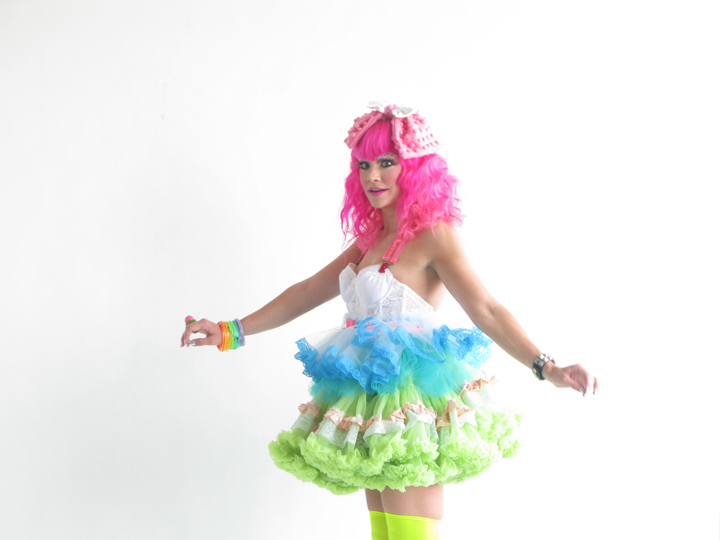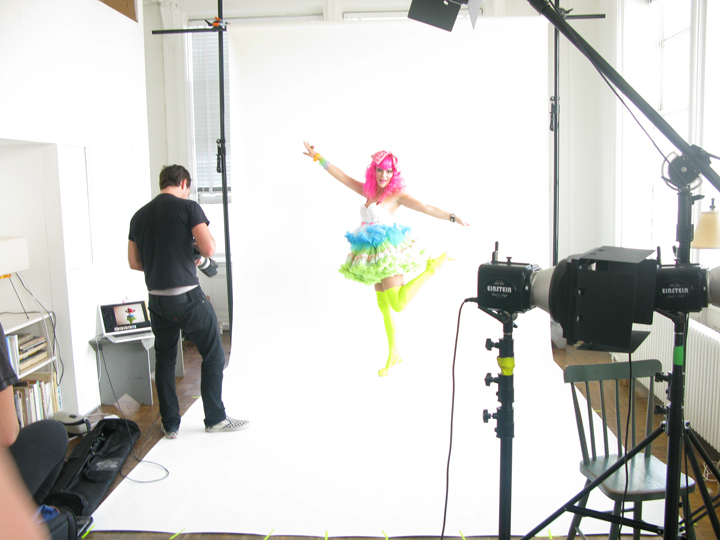 Dan came out of the closet window…lol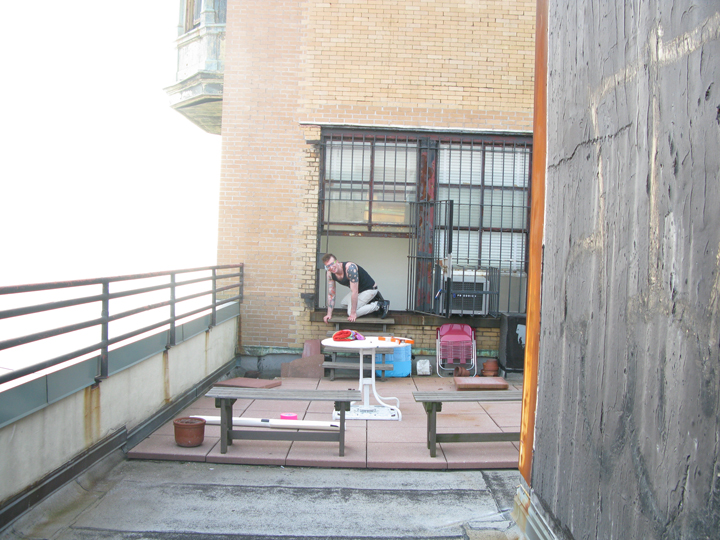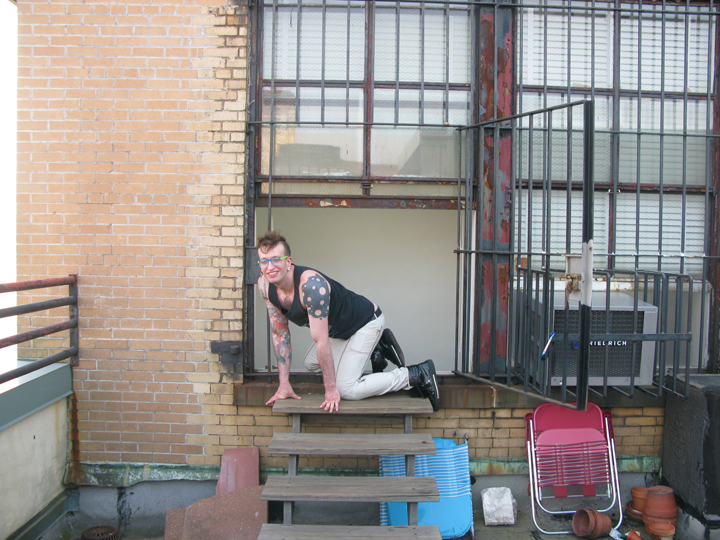 Moved to the rooftop for FUN!
One word…
…BRIGHT!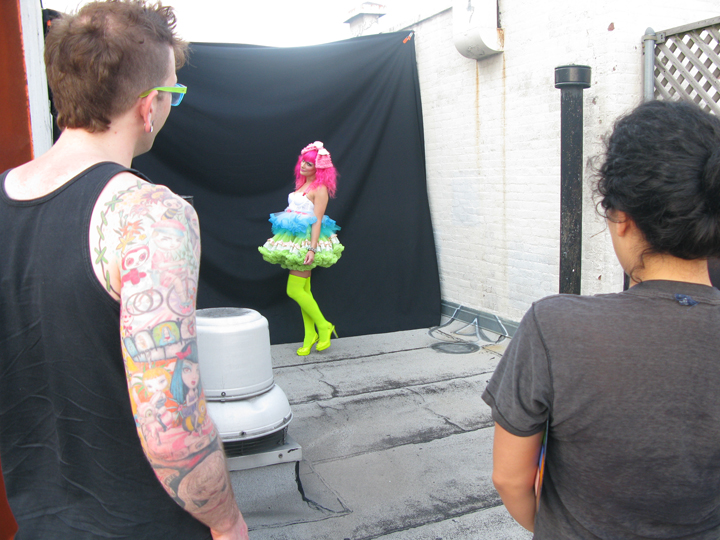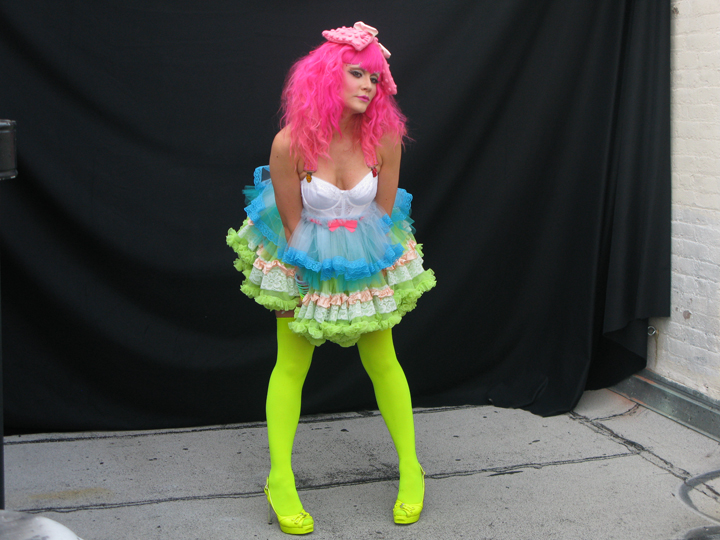 Nothing like sexy booty shots! …while we dance party!
Shake what your momma gave you!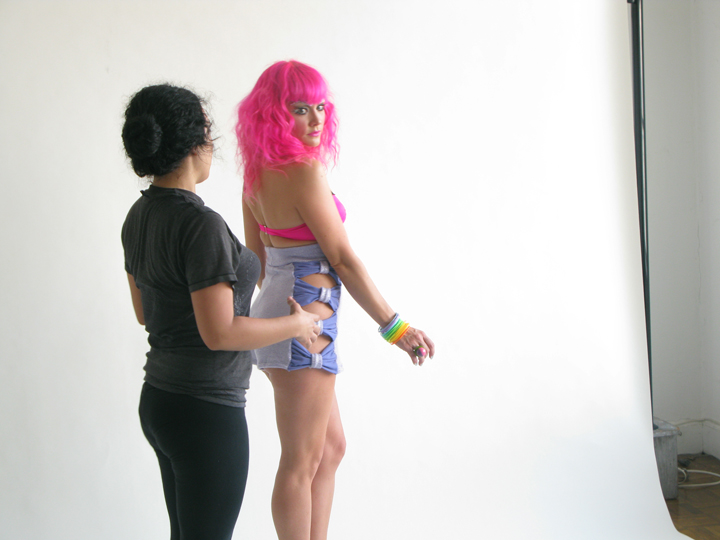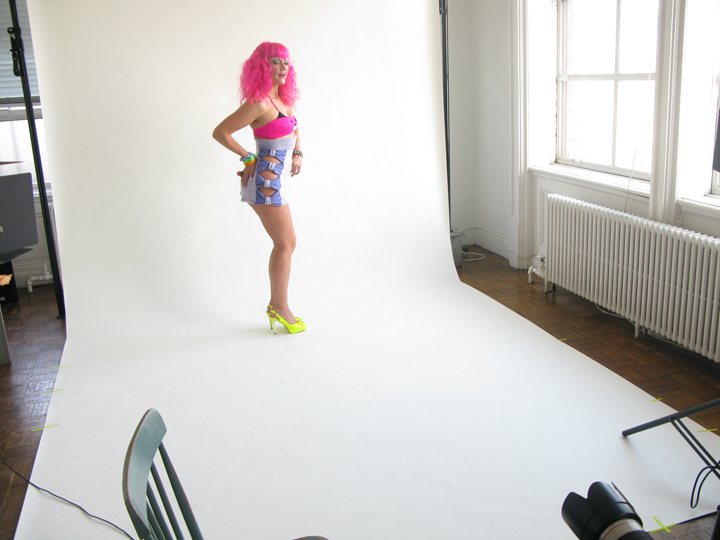 I DIED when Paloma did this…
…out of nowhere she pulled out a dollar store Barbie phone…and made it ring
…said "hold on, I need to take this call"
SOOOOOOOOOOOOOOOOOOOOOOOOOOOOOOOOOO funny!  It's my new favorite thing and I WILL get one of these phones and COPY her!!  ENDLESS laughs…still laughing from this!
…had to GANGSTA it up a bit…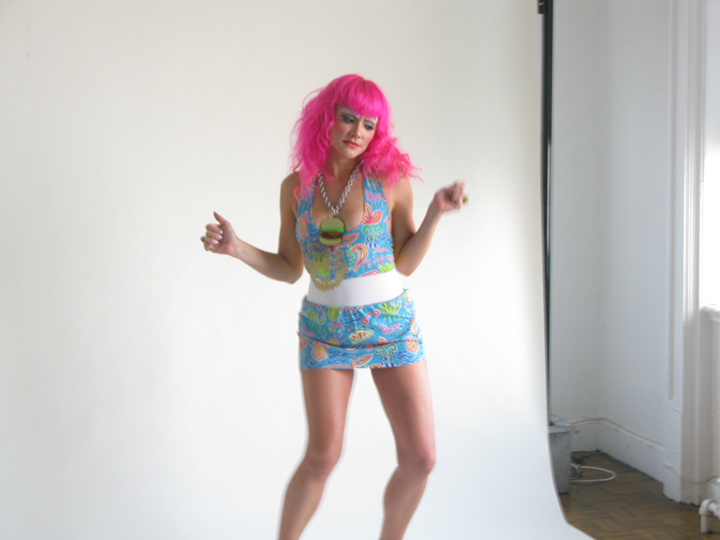 HOLLER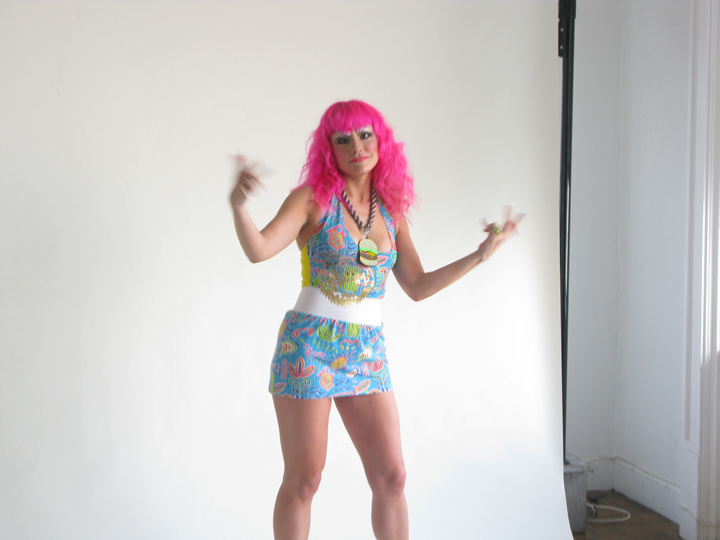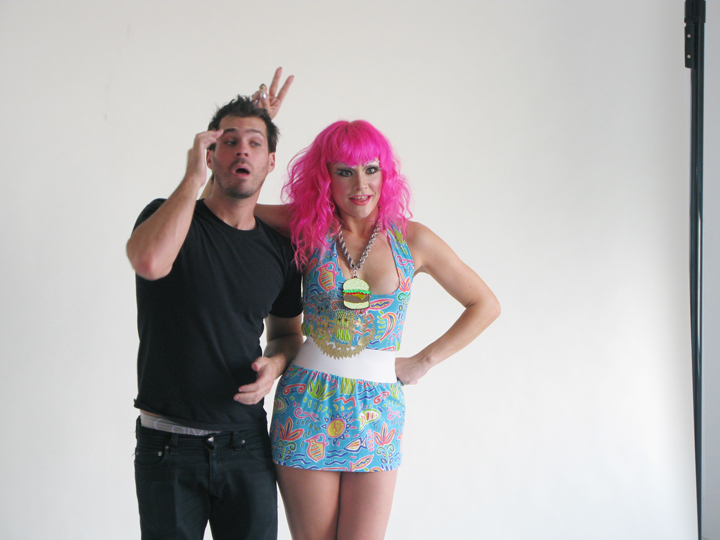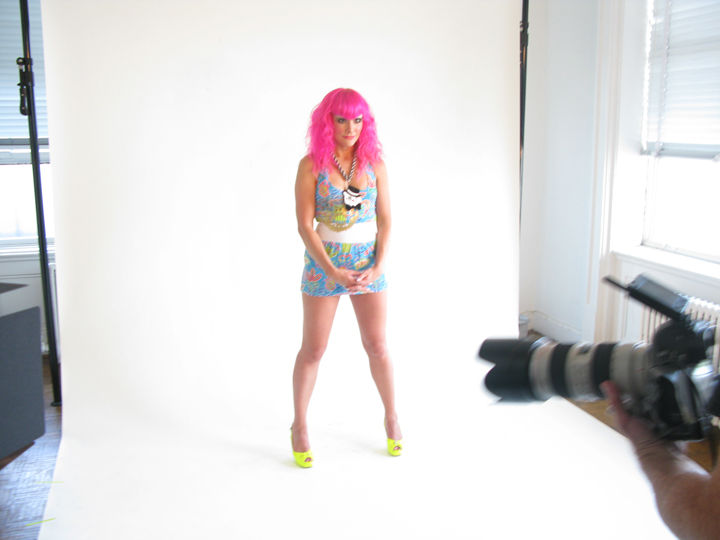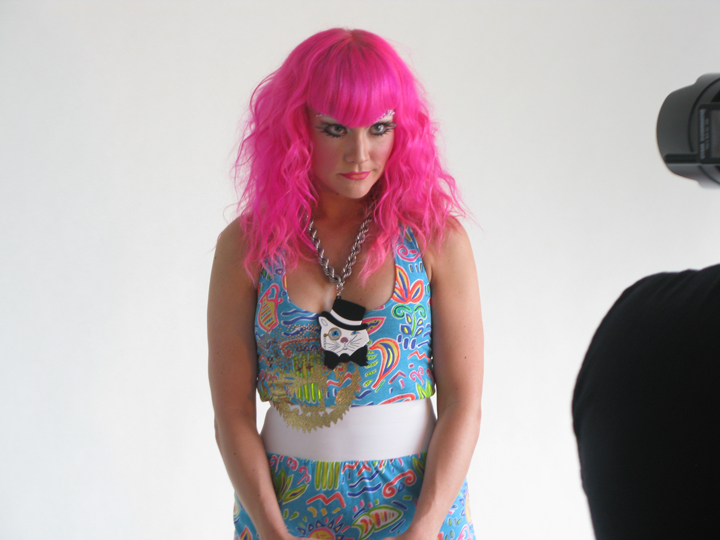 Dan not only makes stupid faces…he also put his BIG face in photos and ruins them!  Case in point below…lol…yes…that's Dan's face!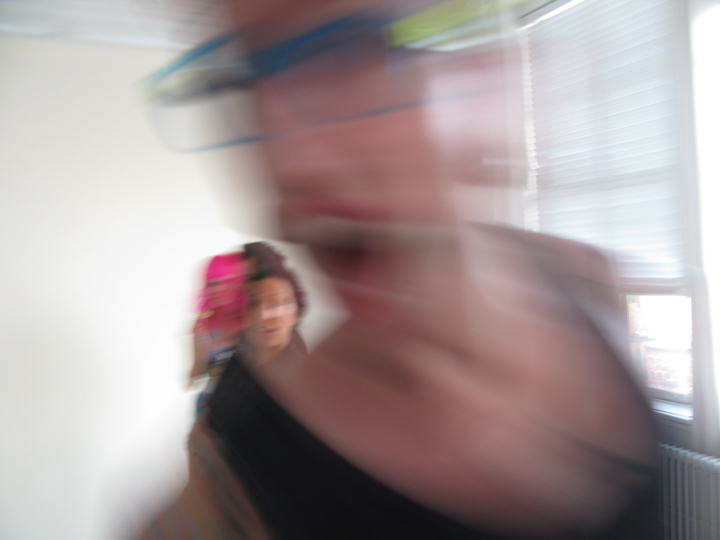 …which then lead to Dan having the BRILLIANT idea of playing dress up and becoming a Hasidic Jew
holy FUCKED UP!!  hahahaa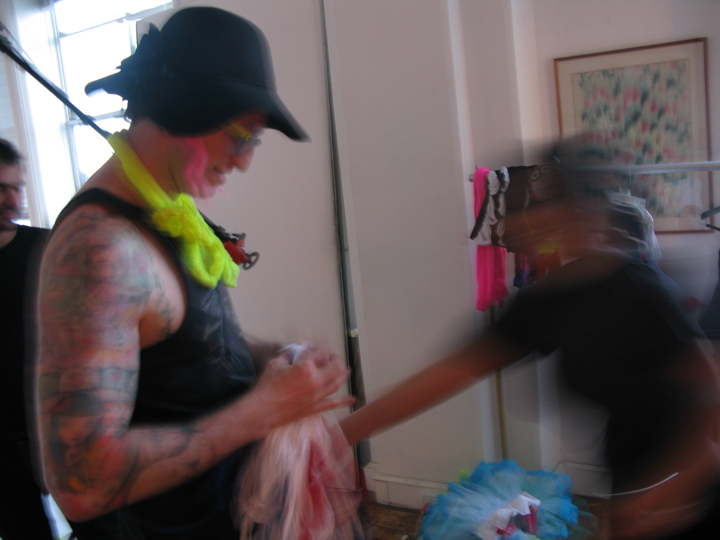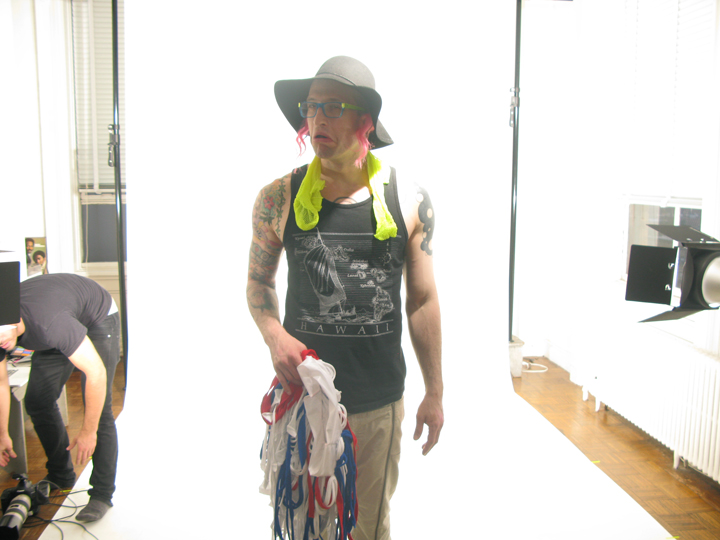 this is what he was aiming for with the look:
(me and Dan circa 1996)  lolol
..at this point I fuck everything up and touched a setting on my camera and can't figure out how to make the photos normal again…sorry…looks kinda cool though…lol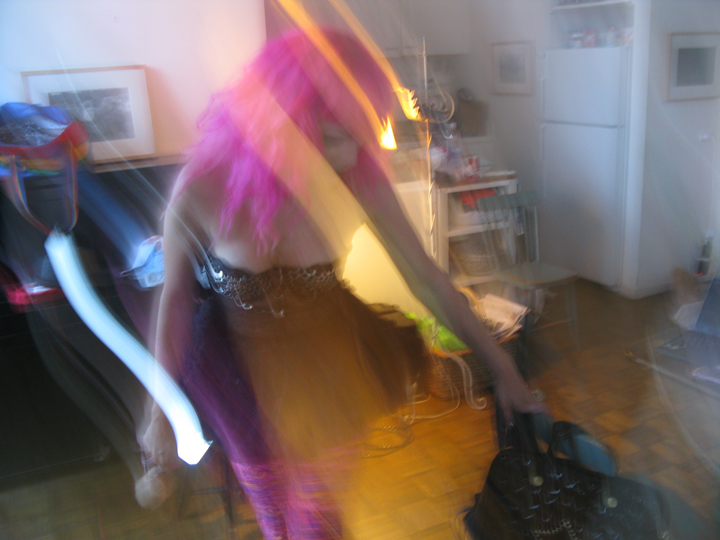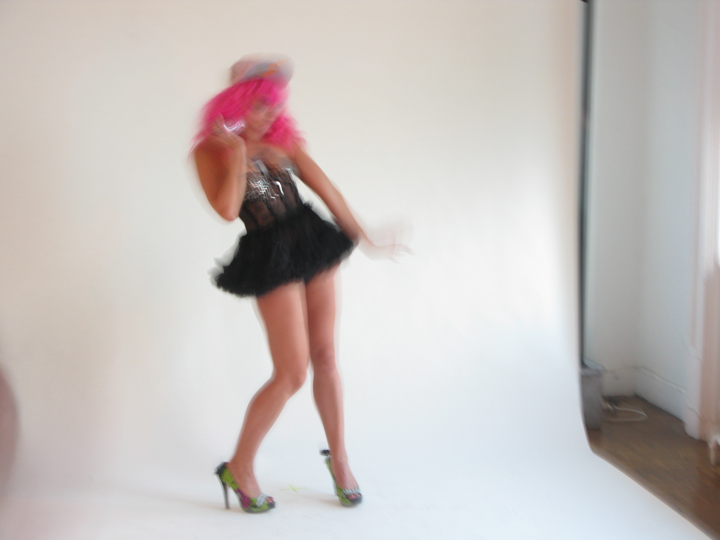 …"close-up" photos still work…"far away" ones are another story.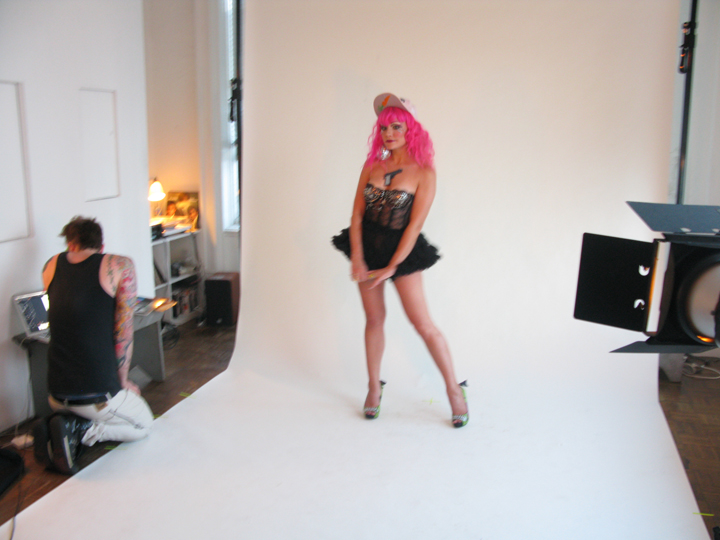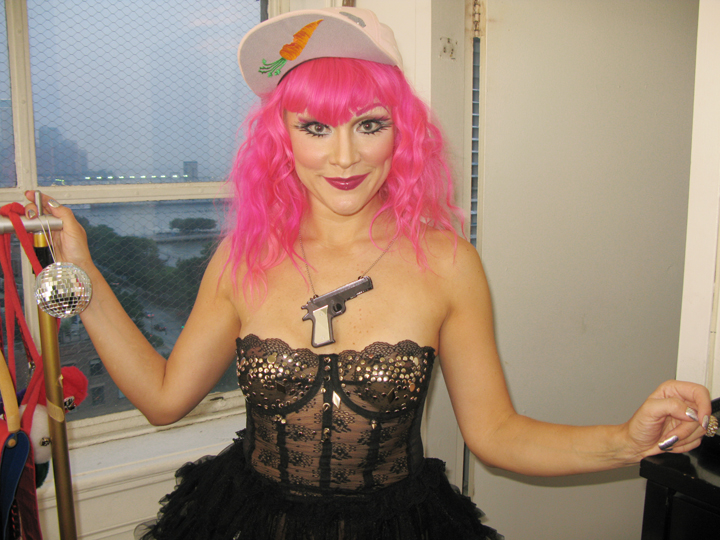 PARTY look complete with a party popper…to come…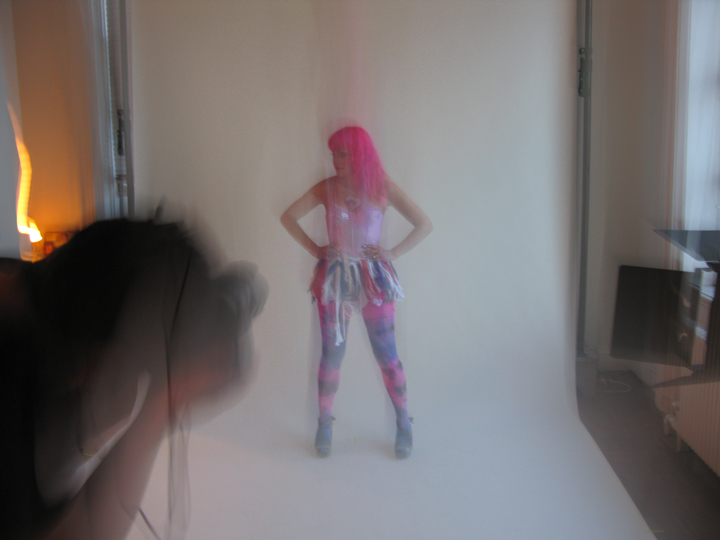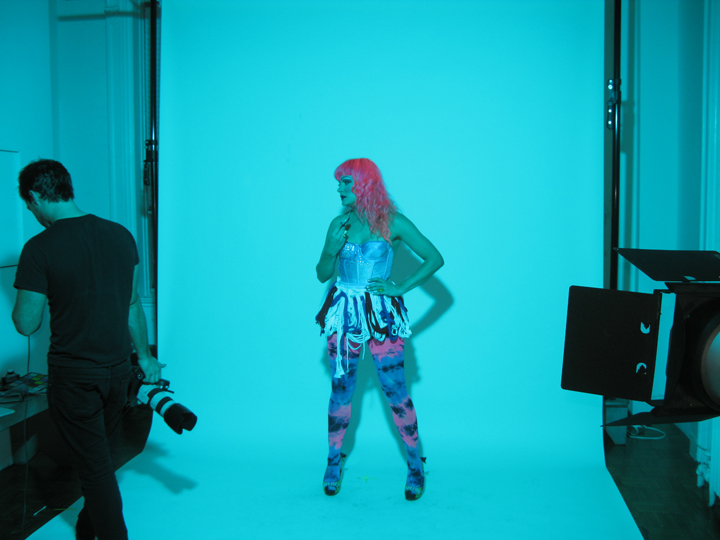 …my trippy setting I have no clue how I did this…LOVE these ghost-y photos!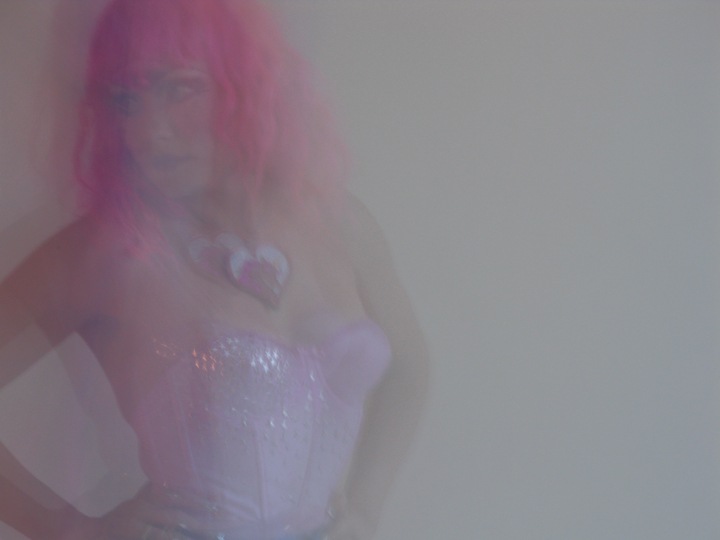 DREAM WORLD…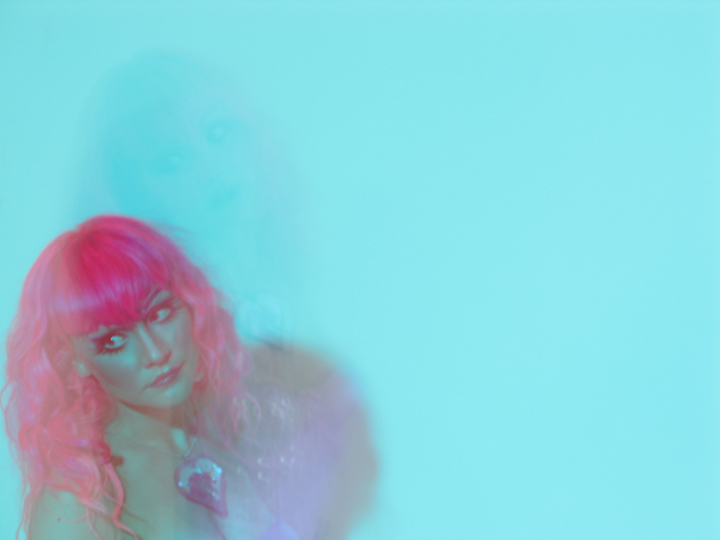 I MISSED THE PARTY POPPER!  Roxy set it off…colorful paper exploded EVERYWHERE!  I thought I got shot in the ghetto…nearly shit myself..had NO CLUE she was doing it then…too funny!!  You'll have to wait for the real pics to see those!
Ended the shoot with silly Mustache Necklace photos…ALWAYS fun times!
I love all the COTTONTAILS!  <—they were soo much fun to play dress up with!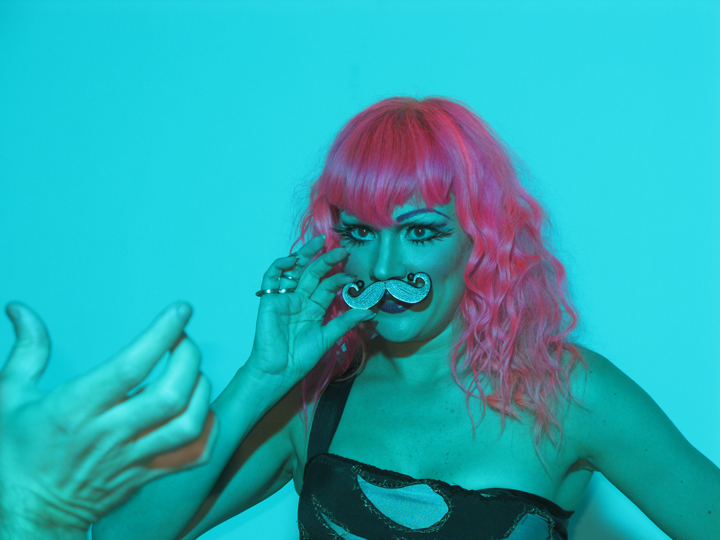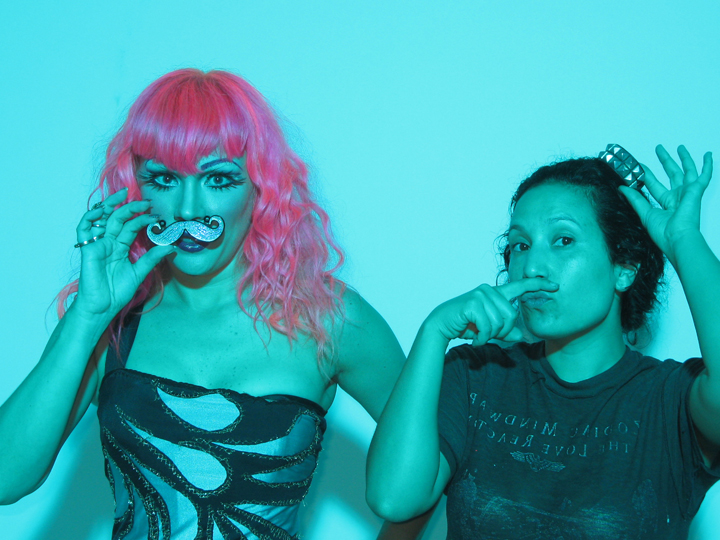 This shoot was giggles, colors, and EXPLOSIONS…literally…CAN'T wait to see the photos Nick took!!!  Gonna be amaze!!!  And to come…Dance Party with Roxy and the Cottontail crew…not sure which I'm MORE excited for b/c both sound amazing!!
MORE crazy photos and updates coming…check back or add us on Facebook so you don't miss any of the CRAZINESS!  NYC on Facebook HERE
xox
********
~~~~~~~~~~~~~~~~~~
AND…
BRAND NEW SALE items…all
starting at just $15
NEW    One of a Kind *SALE* T-Shirt Skirt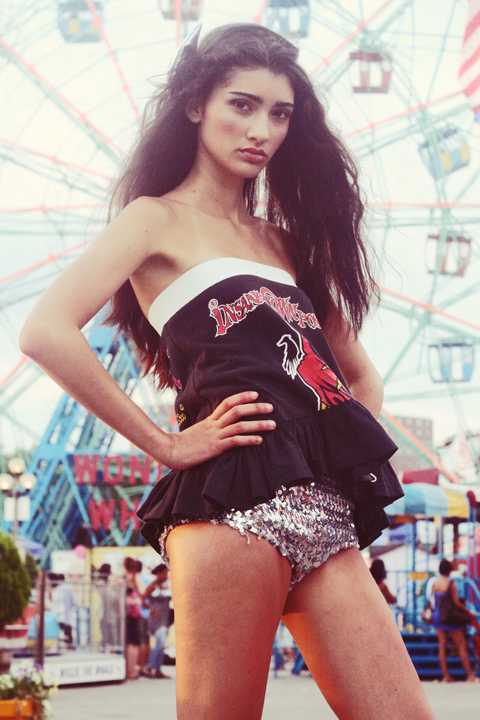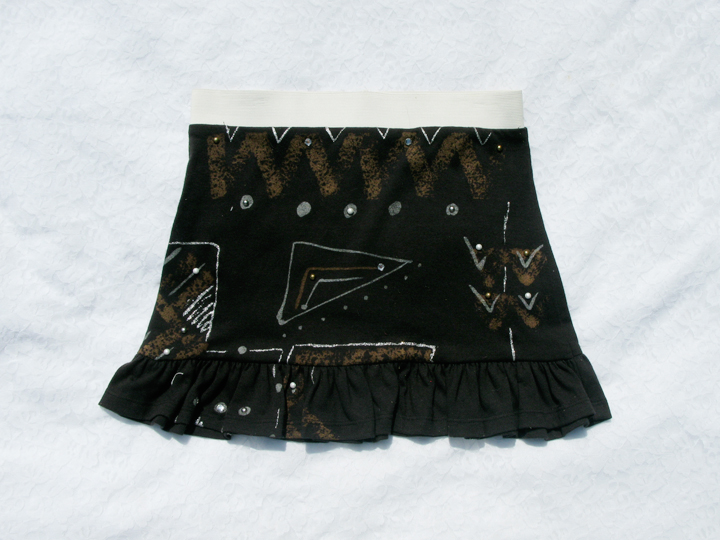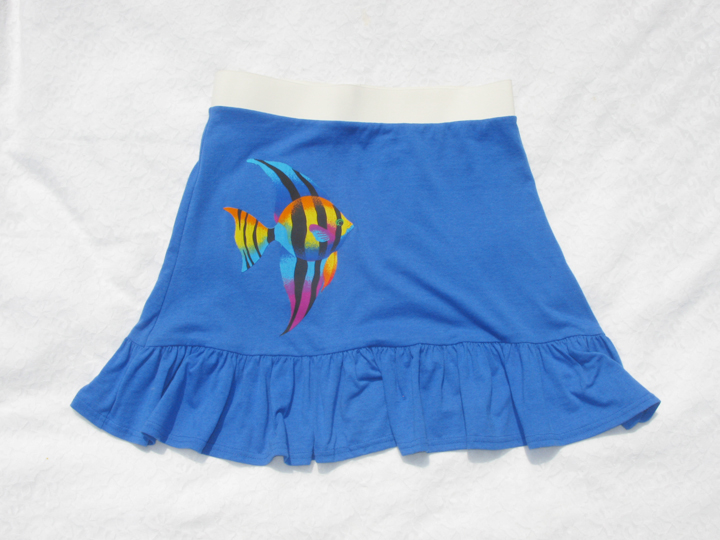 NEW   One of a Kind *SALE* SILK Tie Top
===>  ONLY $15  <====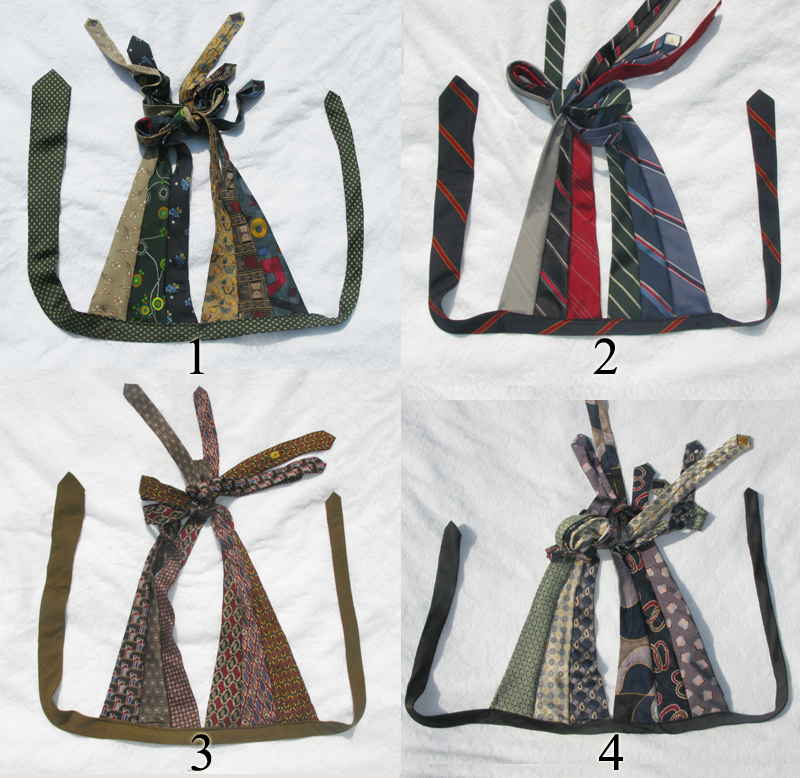 *****************
******************
These are from the JUICY Spring Photoshoot…sorry I didn't post these photos sooner…literally just got them! ENJOY!
~~~~~~~~~~
Limited Edition One of a Kind T-Shirt Strapless Dress
…get yours HERE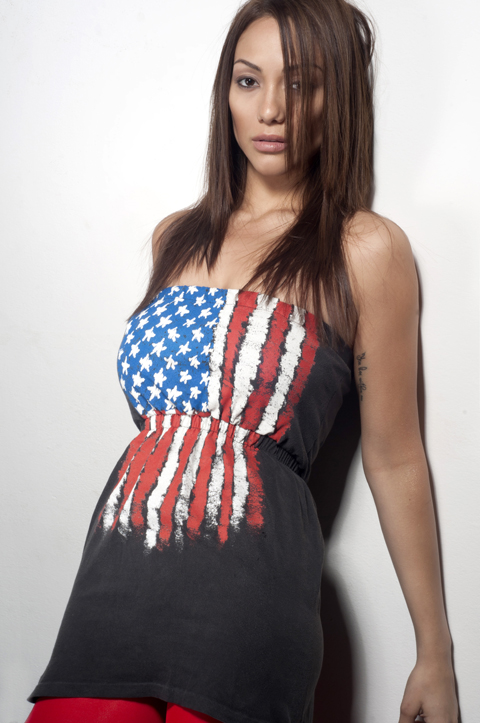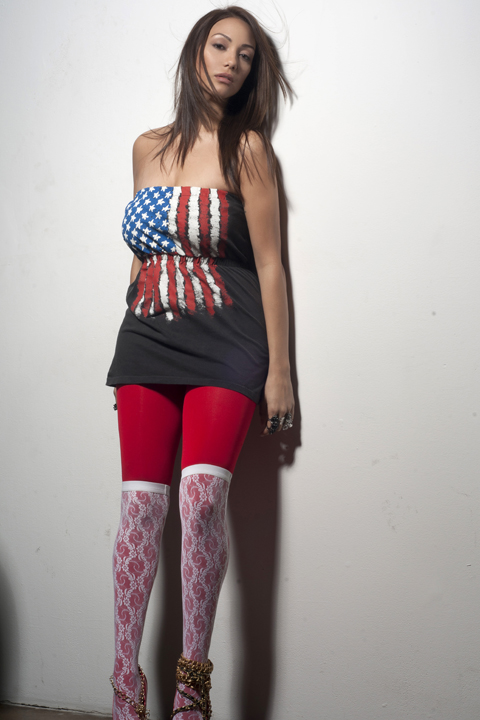 *****
NEW One of a Kind T-Shirt Crop Tops
…get yours HERE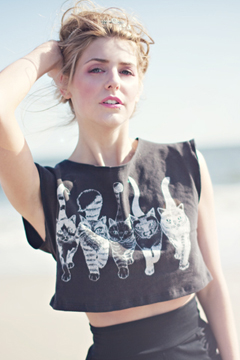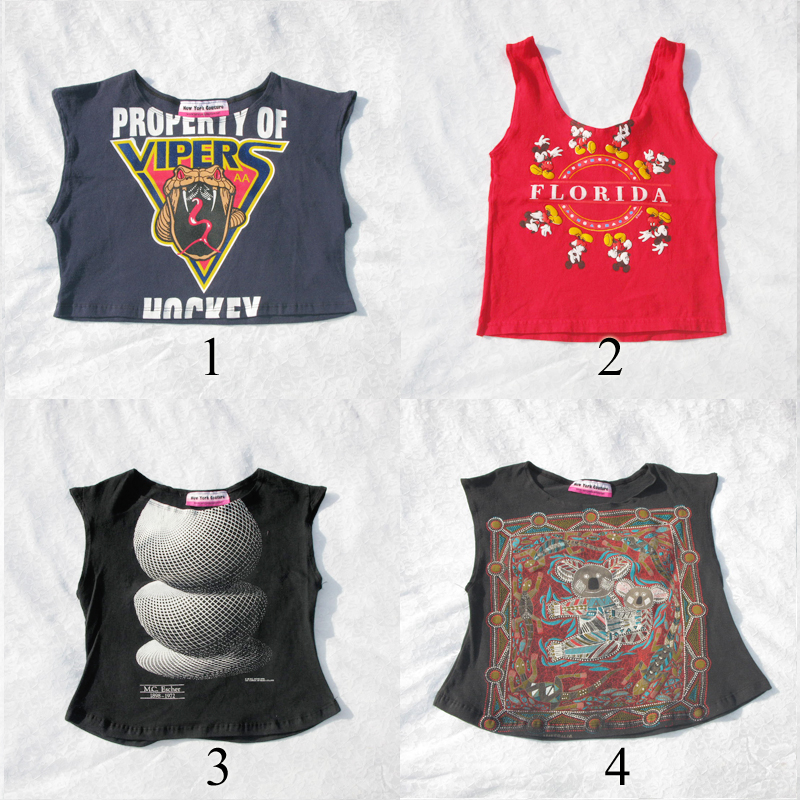 ******
Hey MICKEY you're so Fine!!
Limited Edition One of a Kind Bandage T-Shirt Skirt
…get yours HERE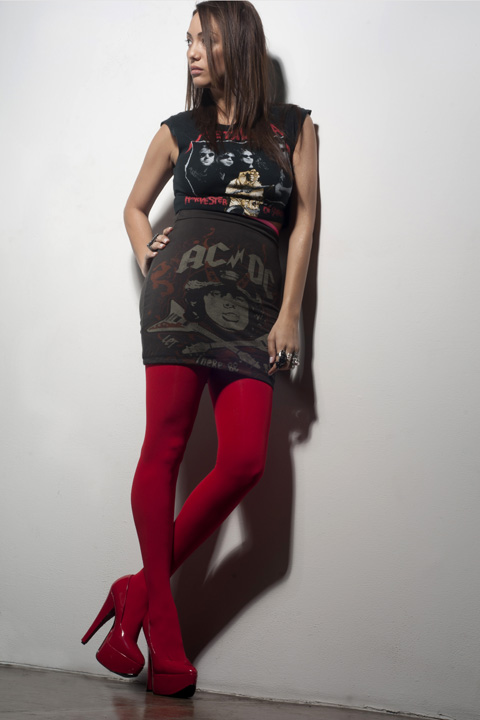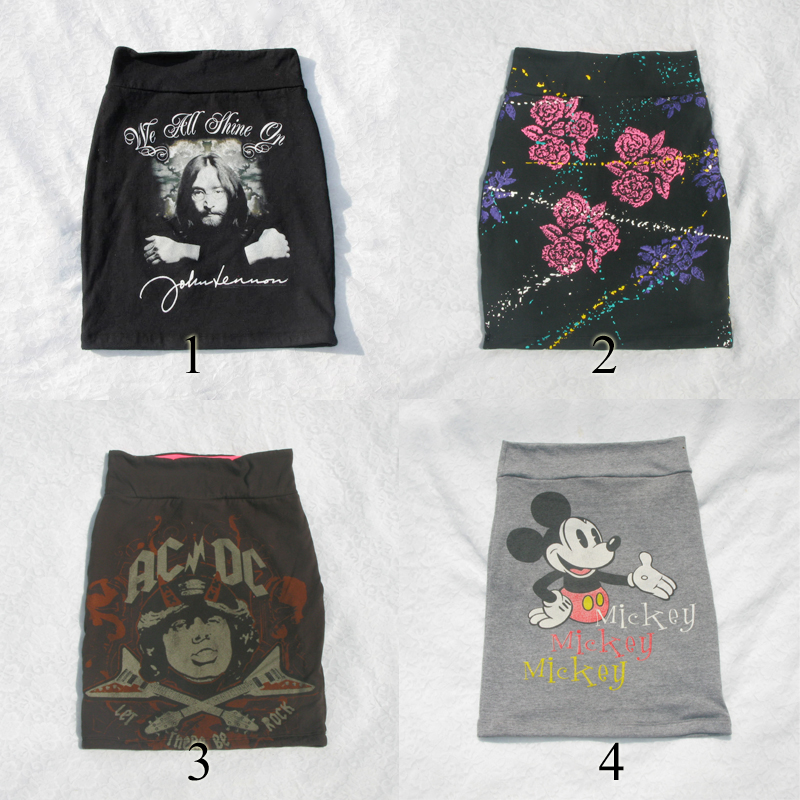 MORE new items coming…for now…HAPPY SHOPPING!
xox