These photos make me think if flowers exploded in Wonderland…lover of all things Alice : ) …follow the rabbit <3
You were WARNED that this years HUGE Anniversary Sale would be like NO OTHER!!! Unlike ever before…you won't have to wait to buy the pieces from this shoot!!!! They are available NOW…so click on the links : )
Enjoy the enchantment…
BACKSTAGE at our Romantic Photoshoot <3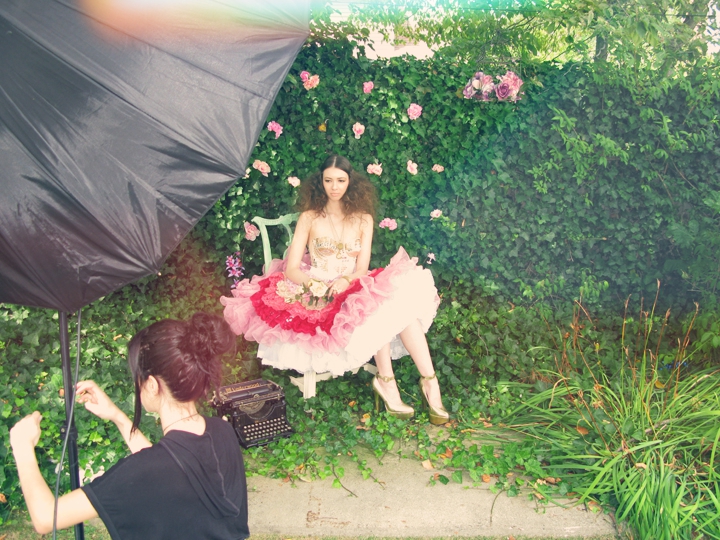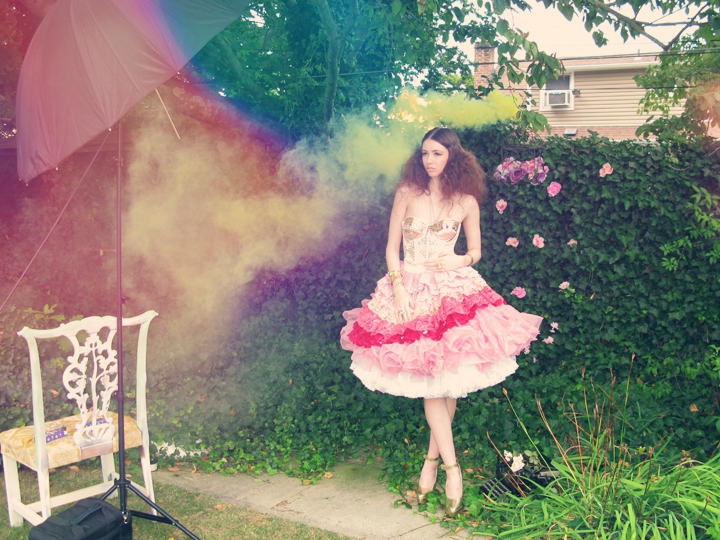 This could possibly be the scene when Alice meets the Caterpillar…
WHOOOO AREEEEE YOUUU!@@?
These ruffly SWEET Skirts are super dolly and chic! For a LIMITED TIME ONLY…part of the New York Couture HUGE Anniversary Sale…get yours before they SELL OUT!!! …HERE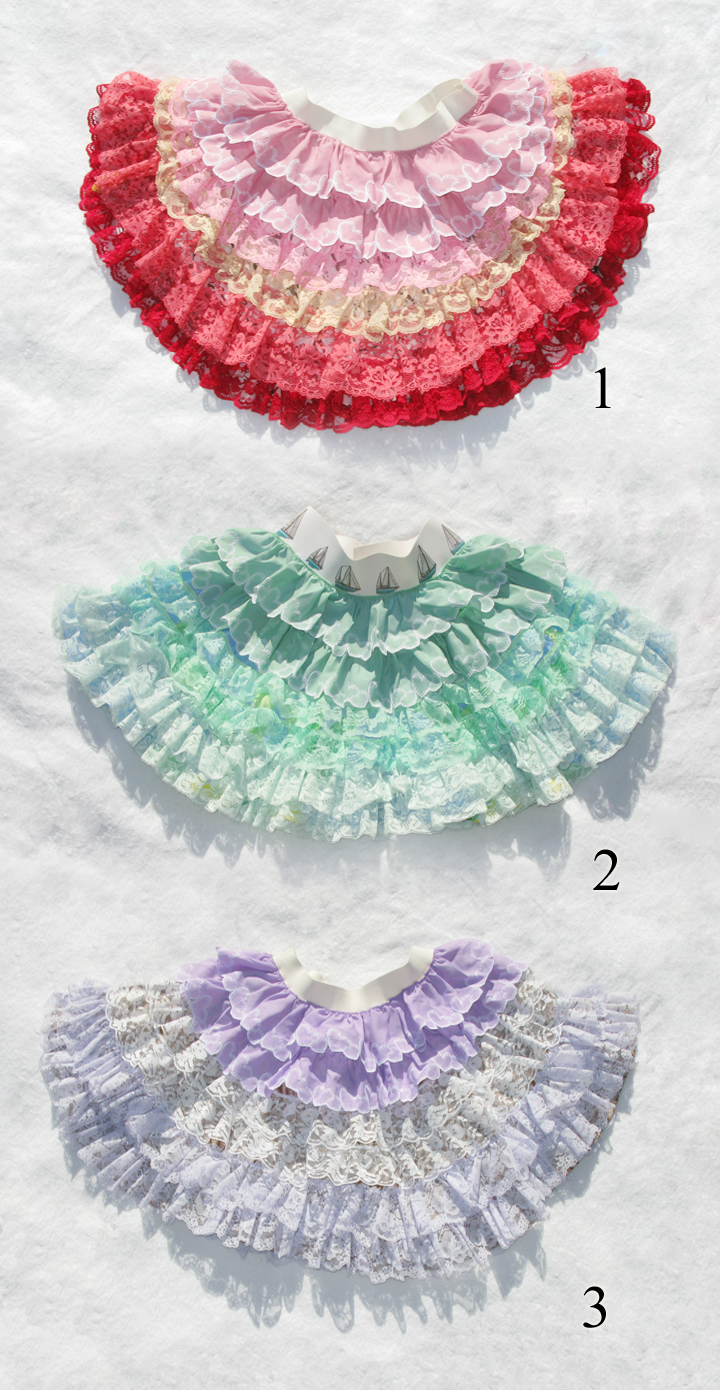 …very Great Gatsby!
VINTAGE Chic One of a Kind *Sample* High Waist Shorts with a STUDDED Bustier and FUN Vintage Necklaces! <3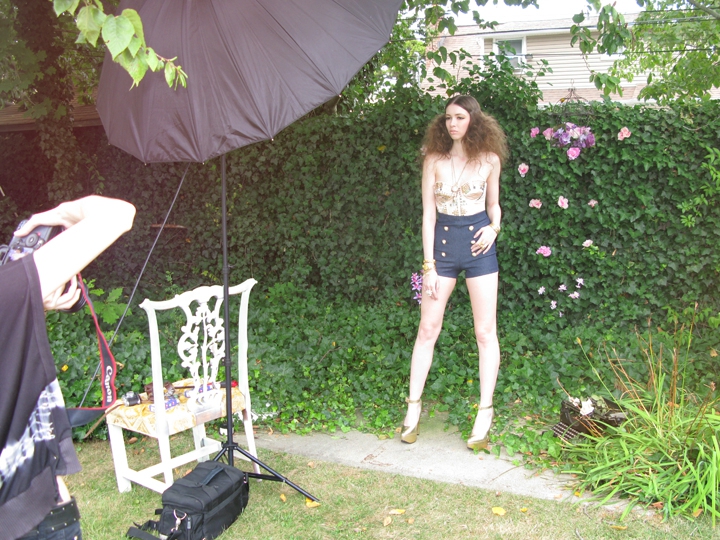 My very own Barbie Doll <3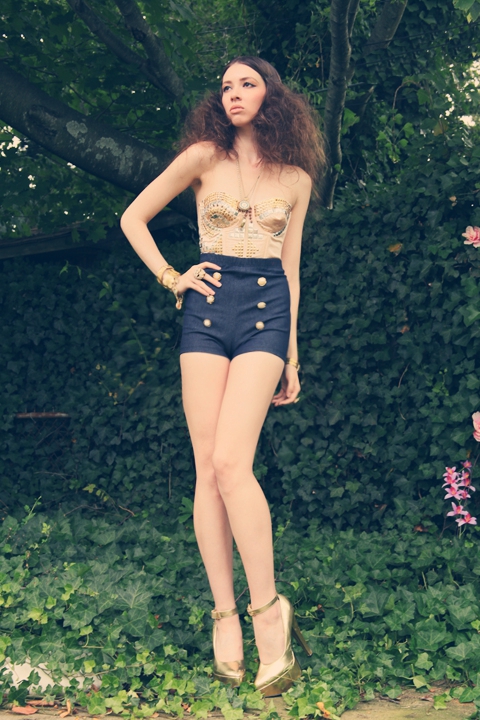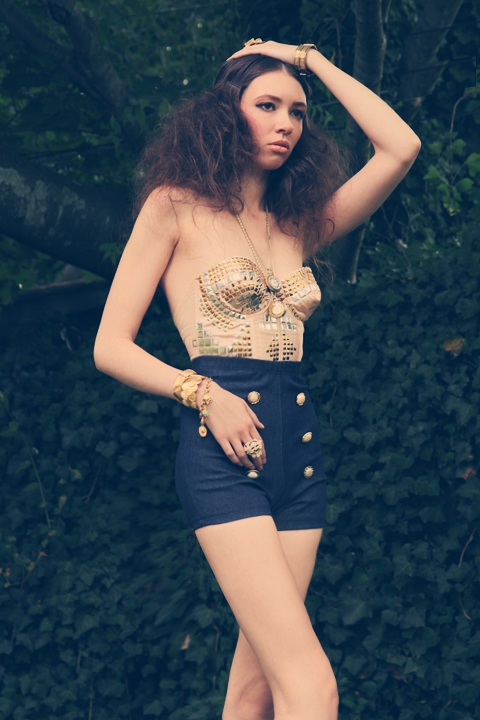 These shorts are TOOOOOO cute!!!
And NEVER before released online for sale…but starting NOW part of the HUGE Anniversary Sale!!
OHHH MAN…they're ALL One of a Kind…sooo hurry and get a pair!!
High Waist Denim Shorts HERE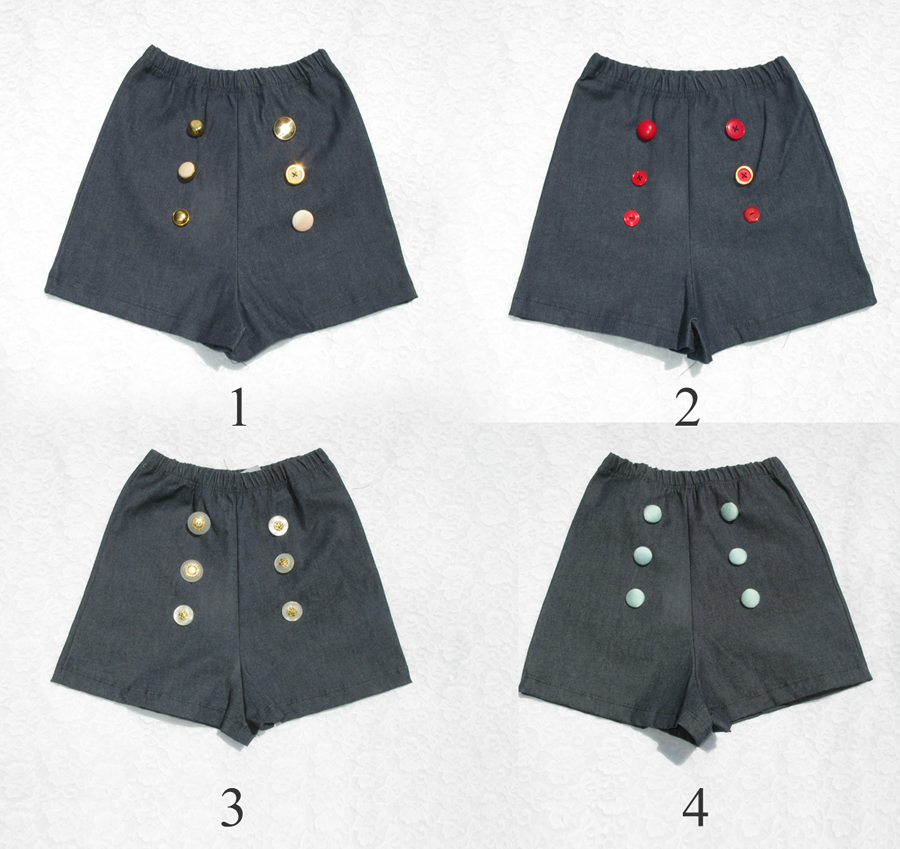 Isn't everyday a day filled with <3 Unicorn Dreams <3
The movie The Last Unicorn has always been one of my favorites!!! If you're a creative type I feel like you can relate…that there's just ONE like YOU : )
Not great if you're a lonely unicorn, but I think if you have originality then take your obscurity and enjoy that you're, like these clothes, *One of a Kind*!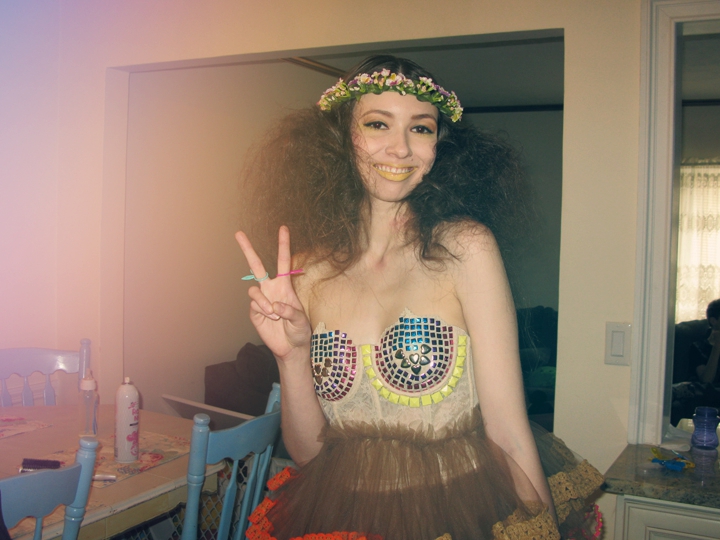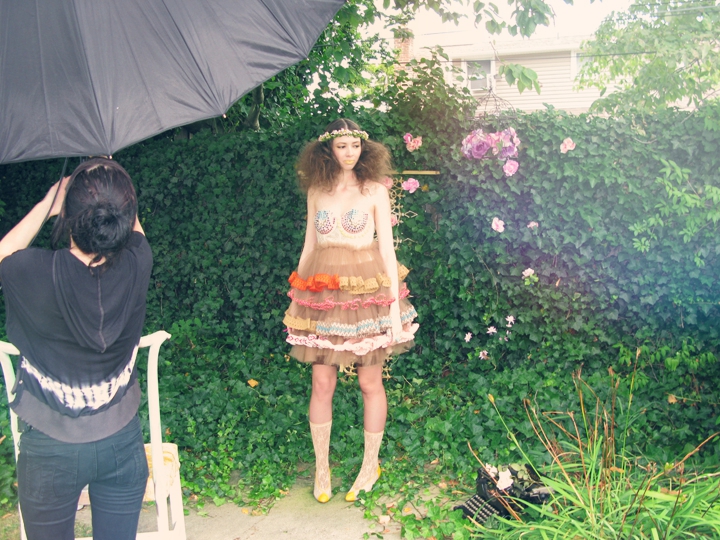 This was SUCH a FUN piece to make!!! ALL the trimming is vintage from the 50's-70's !
And then a modern touch with colorful studs <3
Sooo romantic <3 Sooo dreamy
…and it can be yours now : ) HERE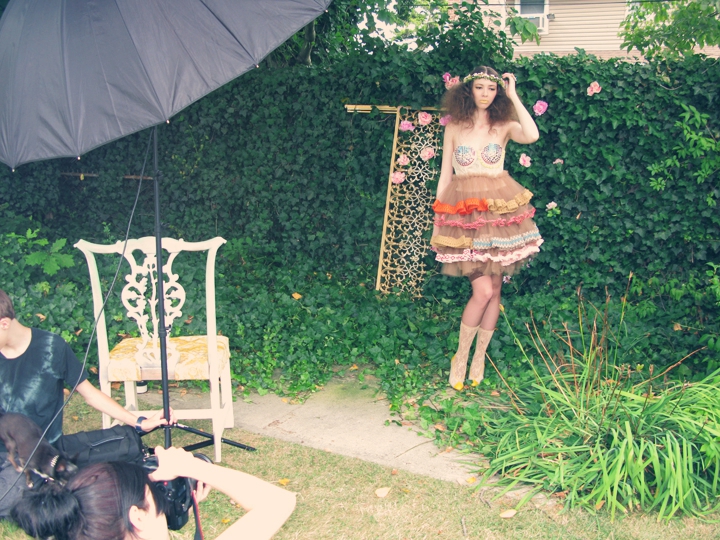 Come into my garden <3
We got a little bit of carried away-ness with the smoke bombs and ended up burning my headboard lol
It worked like a charm to hold the smoke bombs in place…just didn't take into consideration the fire/color aspect it would leave behind : )
…ohhh well…looks SOOO cool!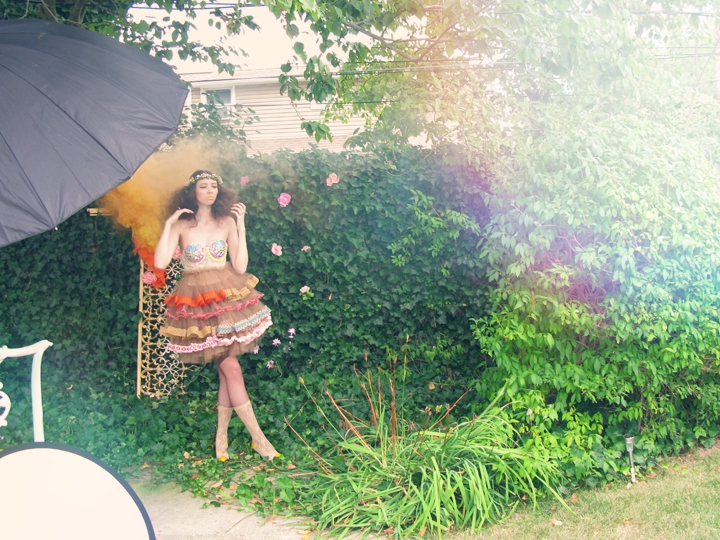 This dress is GOING TO SELL OUT!!!
One of a Kind garden glamour covered in ruffles…I ADORE this dress!!!
HUGE Sale…part of the Sale NOW!!! …get it before someone else does now HERE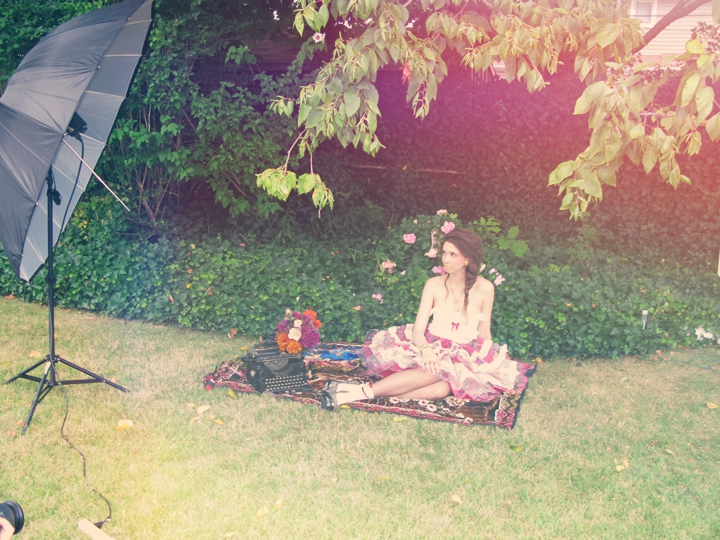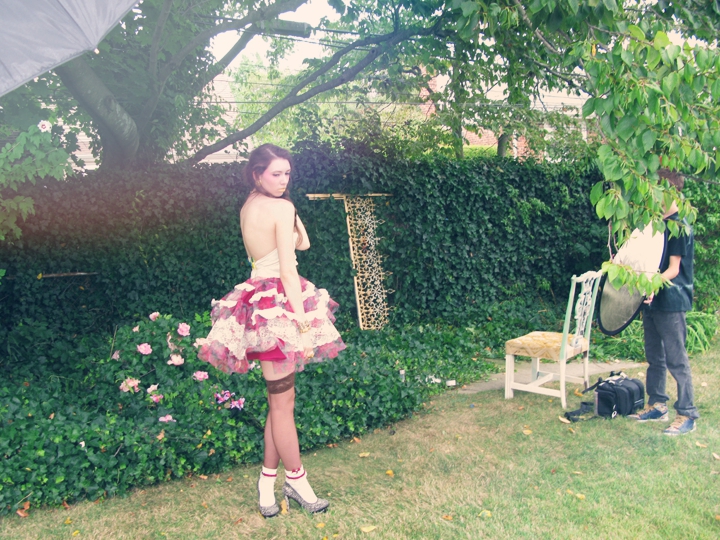 Look HOW cute it is!!!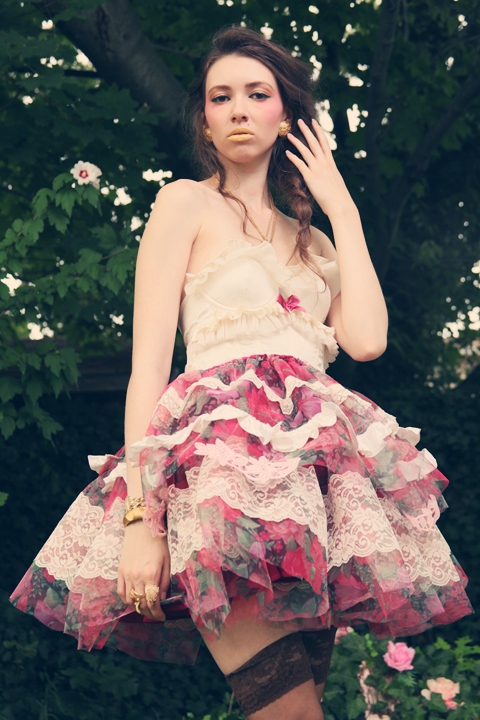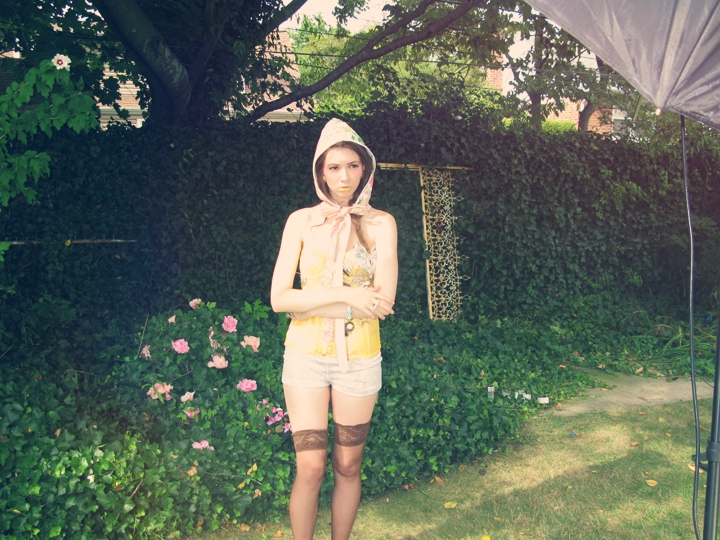 DreAmY Hoods!!!
This one has all pastel florals, is One of a Kind…and you're going to FLIP
…because it TOO is part of the HUGE Sale right NOW!
DON'T miss it!!!!! HERE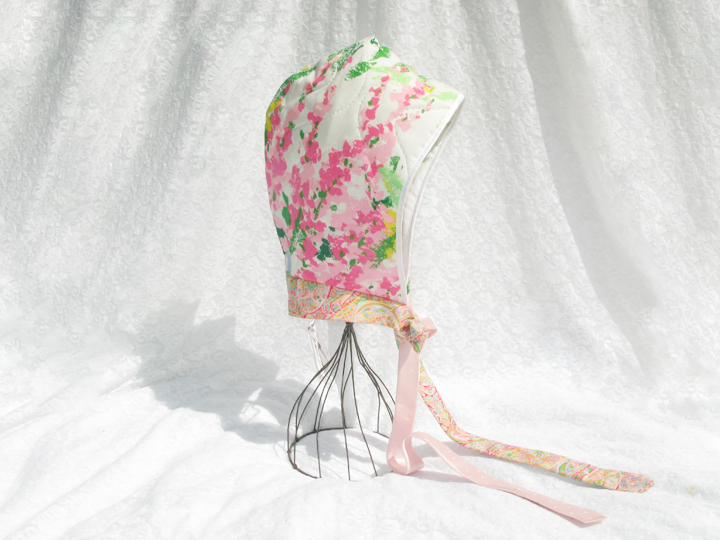 She is SOOO gorgeous!! I CANNOT wait to see how the real photos from this shoot came out!!!

Can you even IMAGINE since these are just the backstage ones! AMAZING!! <3 : )
Saturday, December 15th, 2012
TODAY is New York Couture's BIRTHDAY!!!!!…
…and it's not just time to celebrate 8 insane KILLER awesome years!!!!…it's also time to CELEBRATE the NEWEST Collection by New York Couture!!!
…have the MOST FUN
with New York Couture's Ring Around the Rosie PLAYGROUND Collection
MEASURING TAPE Leggings
Circle circle dot dot now I have the COOTIE SHOT!!
Swirling, whirling, twirling…on the jungle gym with New York Couture's PLAYGROUND Collection
View the full collection HERE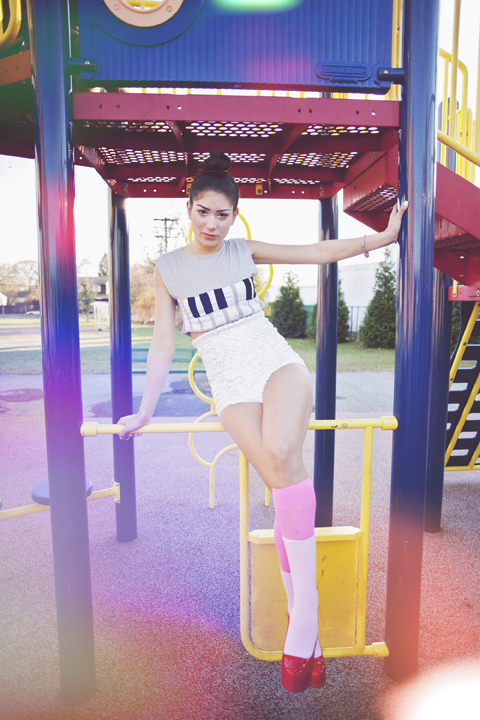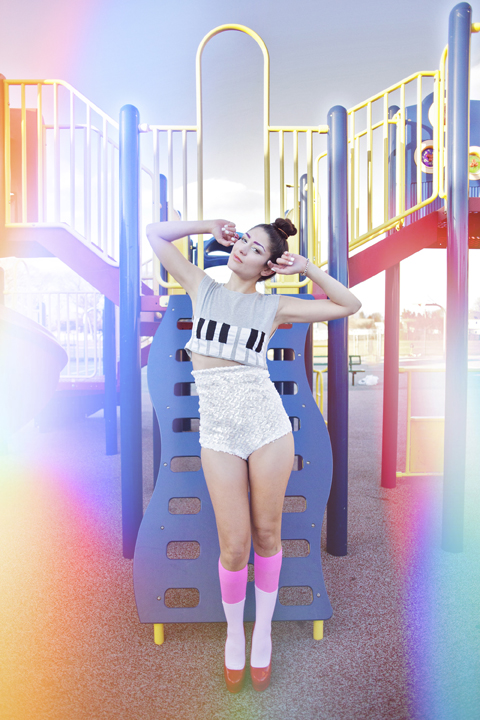 PIANO Crop Top and VEGAS Sequin High Waist Shorts
See anything you NEED? You can buy EVERYTHING NOW!!! …just click on the garment name…it's in PINK!
HAPPY SHOPPING!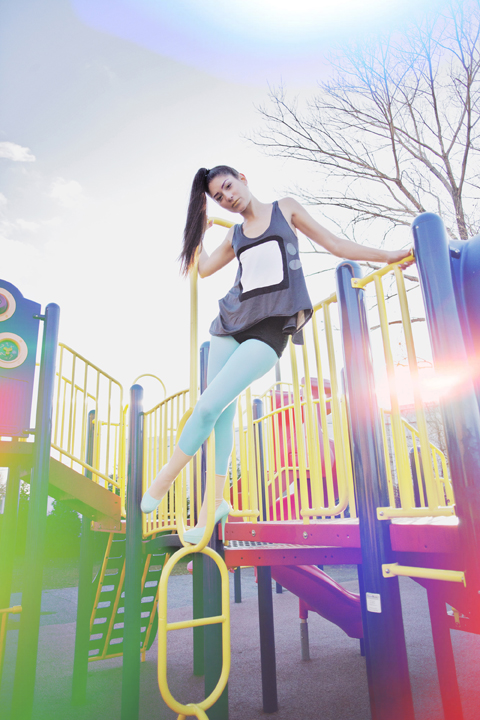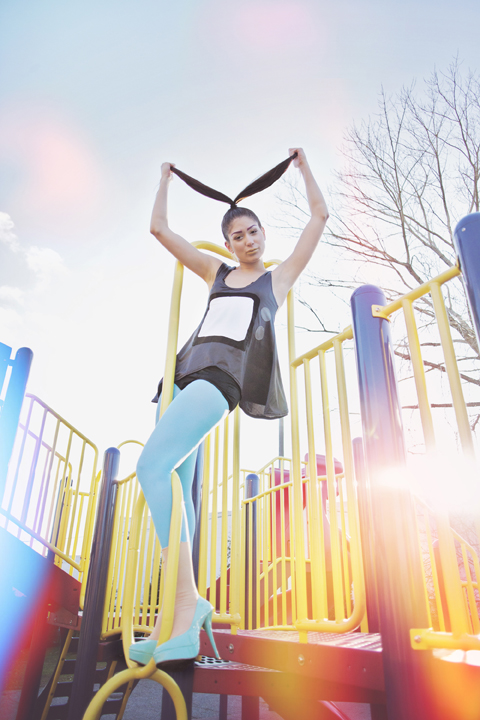 TV TOP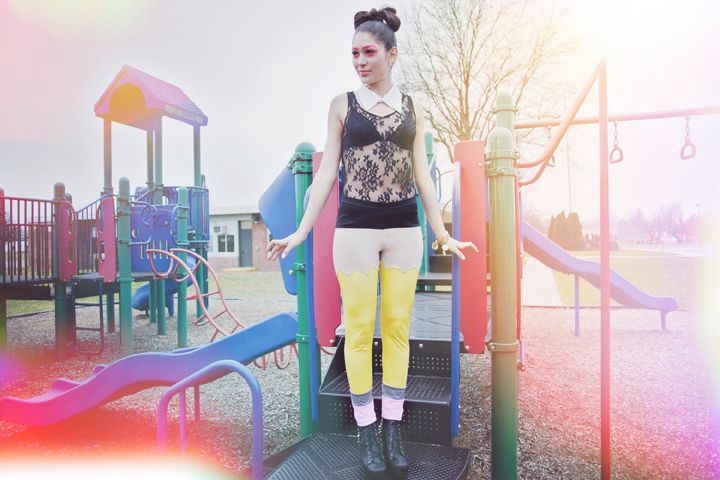 PENCIL Leggings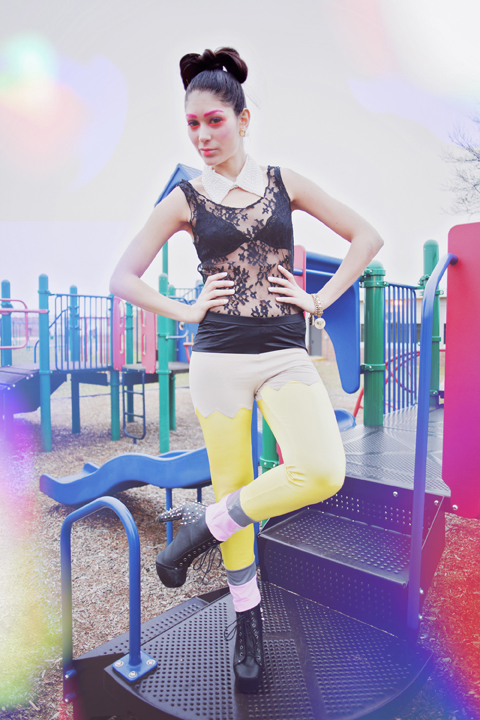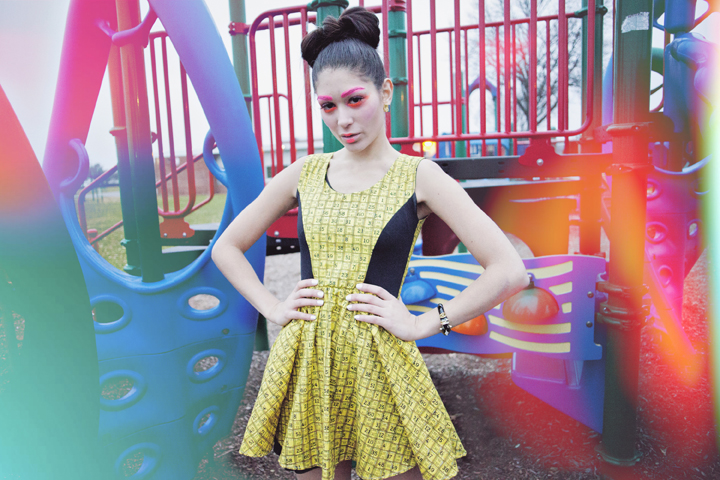 MEASURING TAPE Dress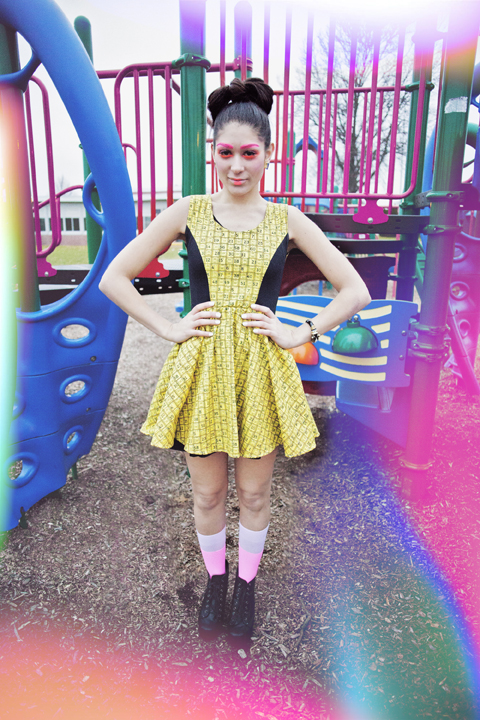 This one is SOOOOOOOooooooooooOOOOoooo clever!!!!
CLOSED it's a SUPER CUTE pastel grey 1950's style dress…
…but open it to FIND OUT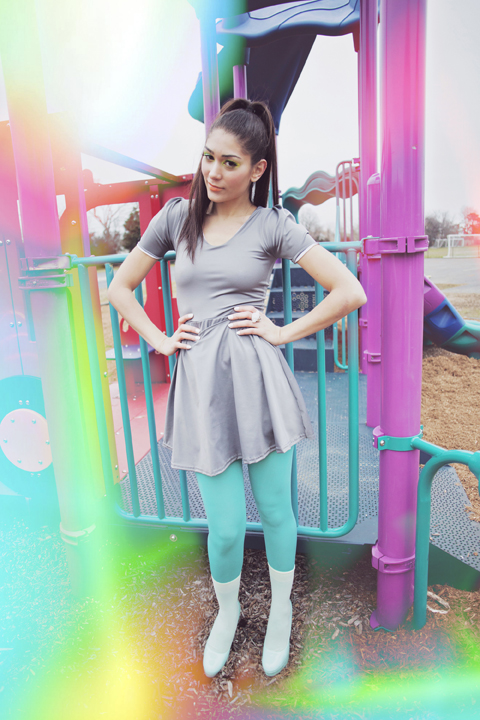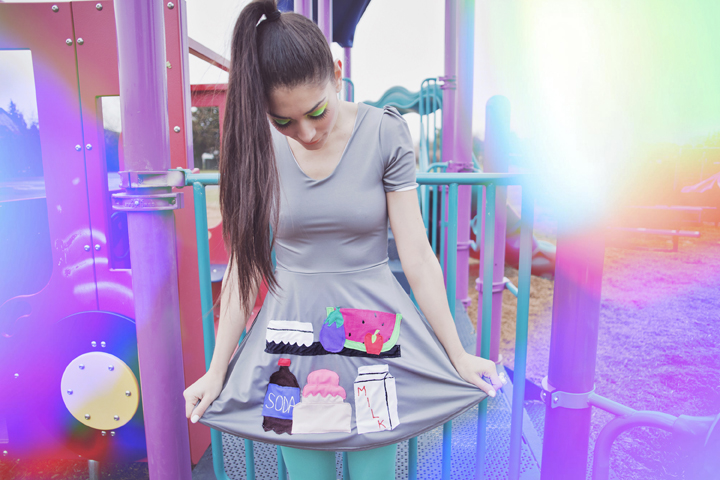 REFRIGERATOR Dress
Dress has snaps so you can wear the dress opened or closed…
…feeling HUNGRY yet!@? : )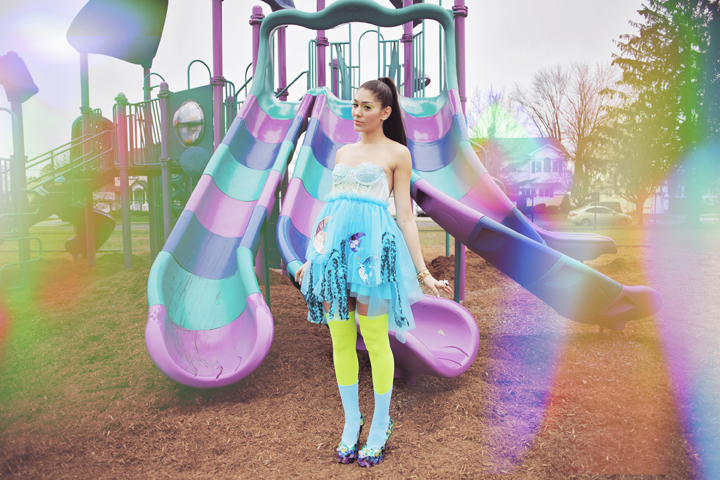 AQUARIUM Bustier Party Dress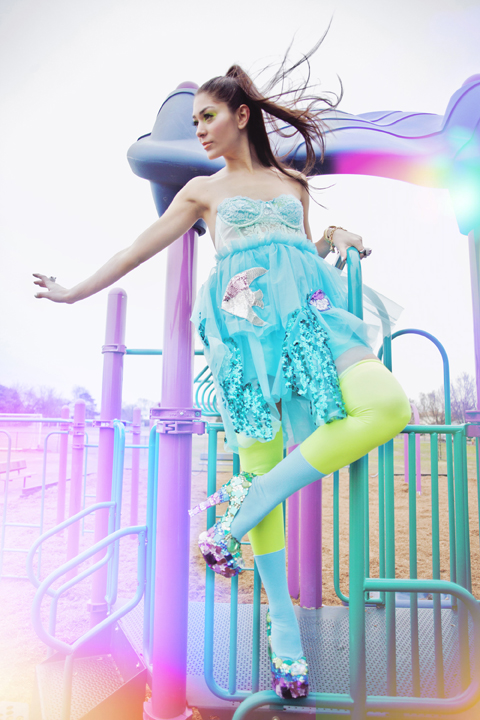 Hope you LOVE this collection as much as I DO!!!!
I am MOST proud of it!!! …FIRST collection as a new momma…which is NOT an easy thing to accomplish!!!
…and sooo incredibly proud that my company is EIGHT YEARS OLD…through thick and thin NEW YORK COUTURE IS STILL HERE!!
HOLLER!! <3
xox
Thursday, December 13th, 2012
LOTS of FUN alwaysssssssssss going on at New York Couture!!!!
As you already MUST know…unless you live under a rock…which MUST SUCK!!!  …the New York Couture HUGE Anniversary Sale is going on NOW NOW NOW!!!
…items 75% off…everything $5 and up!!  INSANITY!!!
And if that wasn't enough to be EXCITED for…OUR BIRTHDAY is THIS SATURDAY!!!!!!!!!  December 15th we turn 8 !!!!!!!!!!!!!!  YAY!!
…to celebrate this MOMENTOUS occasion for the FIRST TIME EVER we will be releasing our NEWEST Collection…that you will LOVEEEEEEEEEEE!!!
AND it starts the MADNESS of KILLER items during the Sale…so GET READY!!!!!
THIS SATURDAY the *newwwwwwwwww* collection comes out!!!!  AND start of sale ending soon madnesssss!!!!!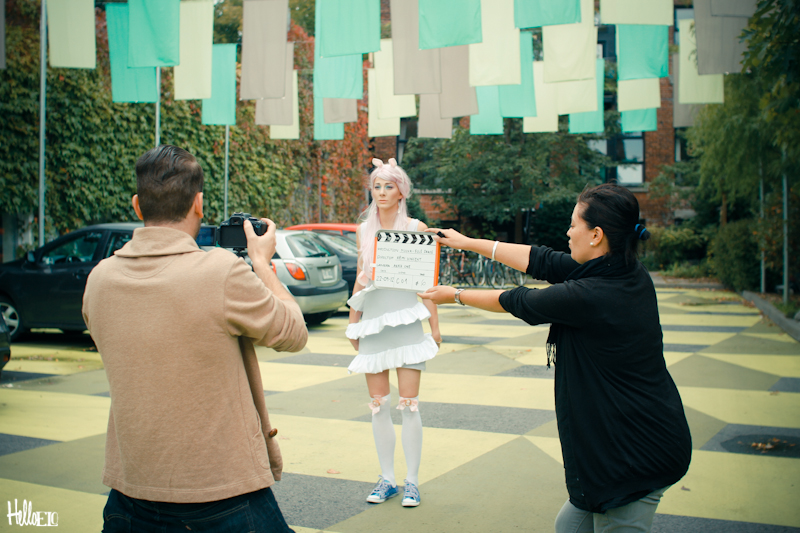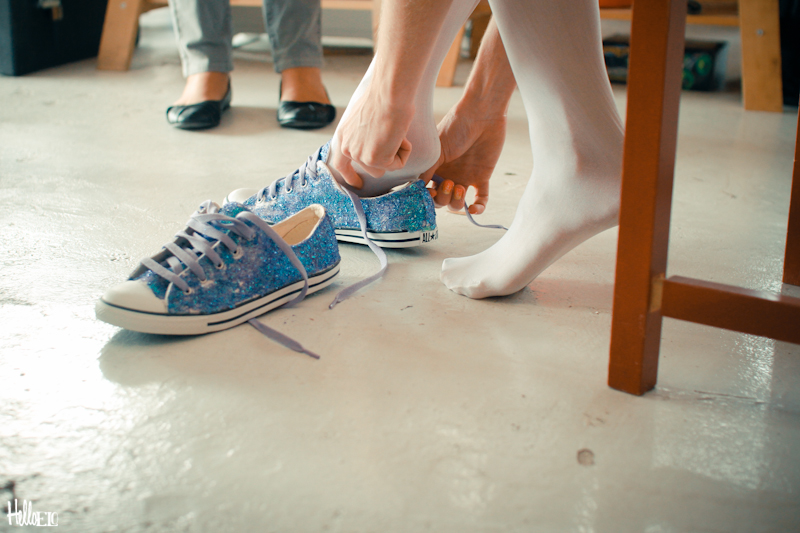 NOW for the FUN Tokyo Street Style Photoshoot pics!!!  See ALL the suppperr cute photos from this shoot HERE
Shot in Montreal Canada…SOOOooooOOooo much fun and COLORS
…which we LOVE!!!
AMAZING styling by our lovely best friend Elodie <3
…NEVER BEFORE SEEN *Snake* Dress available NOW for our HUGE Anniversary celebration HERE
…get yours now!! *NEW COLOR* new color *NEW COLOR* !  <3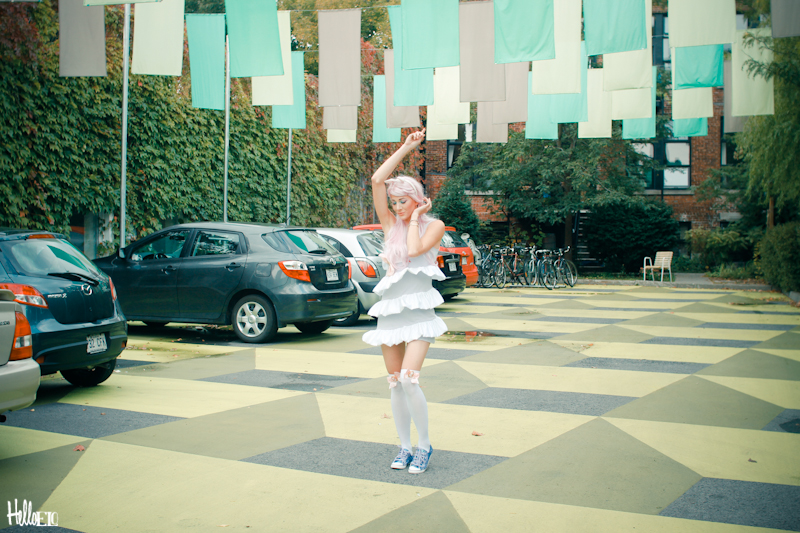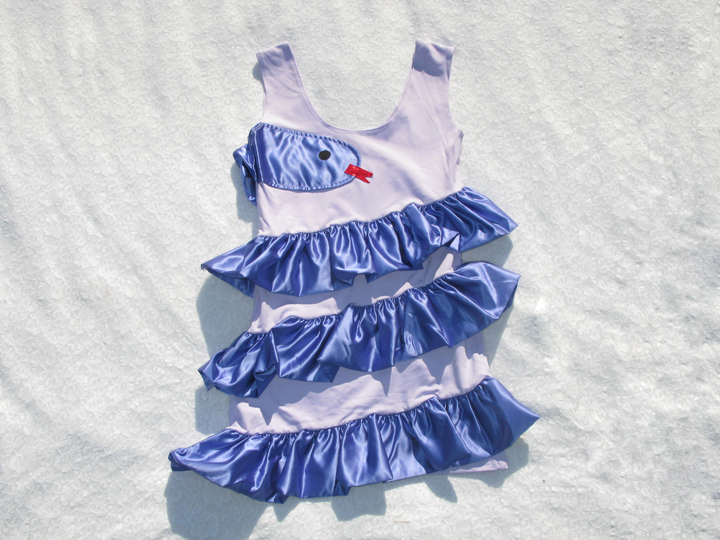 GOLD and BANGLES
…two things we LOVEEE
<3
POW!!!!!!!!!!!!  <3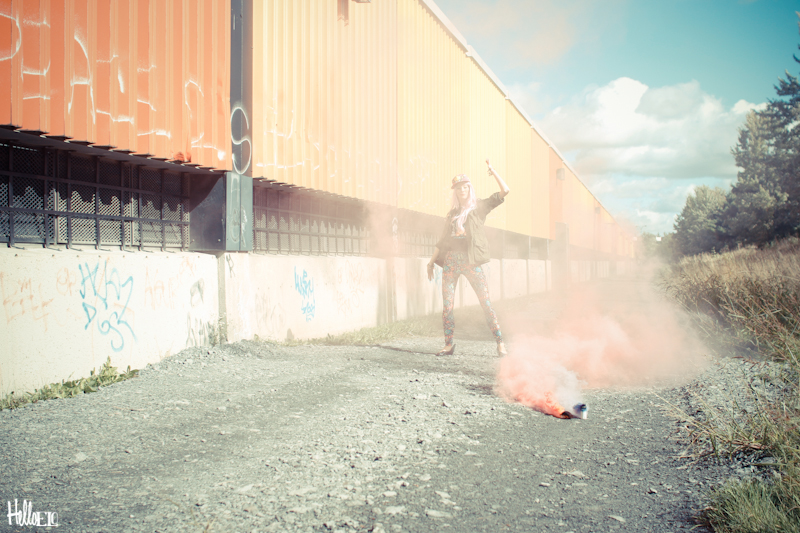 SMOKE BOMBS are alwayssssssssssssssss FUN!!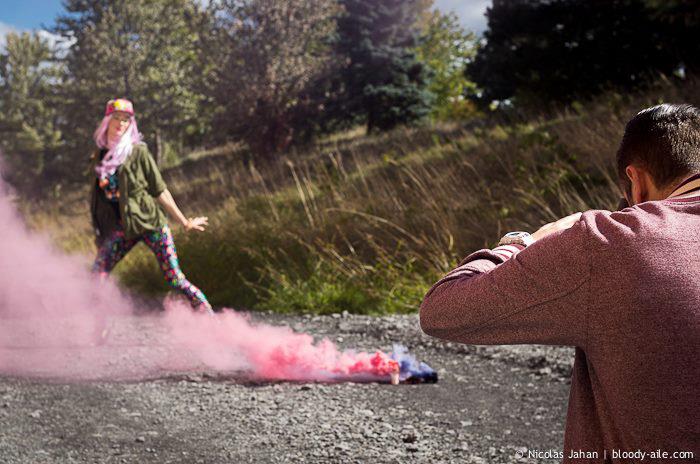 EYE loveeeeeeeee this!!  <3
: )
…get your Limited Edition LACEY Shorts ONLY available NOW during our HUGE Anniversary HERE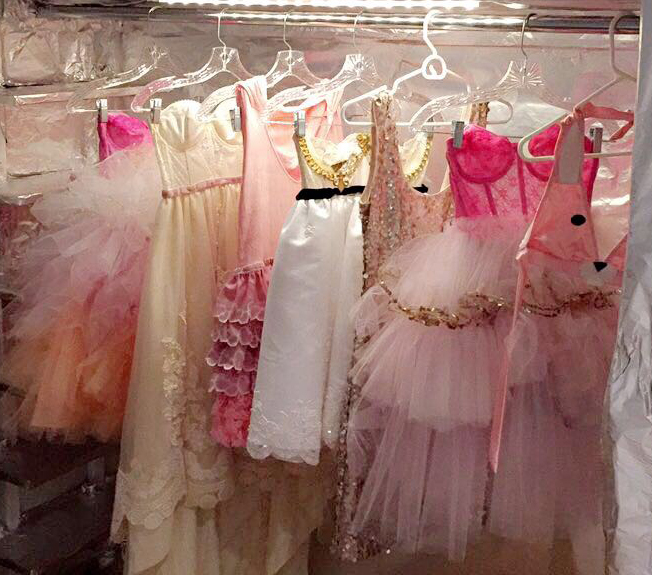 Pretty sweet donut eater!!
…we want hair that cute!!
AND a gummybear ring!!!!  : )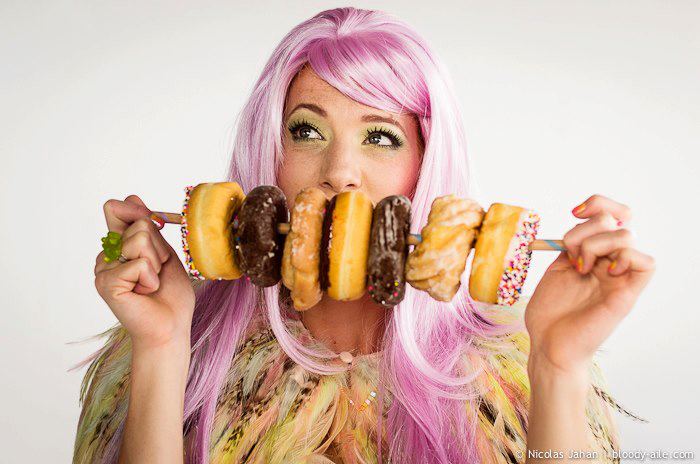 POP em' bitches!  lol
BOOGIE DOWN!!
LOVEEEEEEEEEEEeeee how Elo layered our Jumper with this cuteeee outfit!!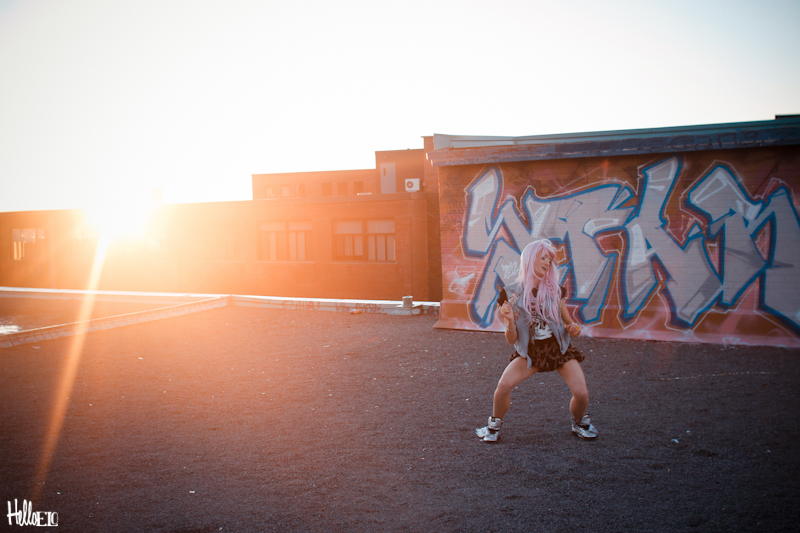 BESTIE Elo
<3
loveeeeeeeeeeeeeeeee her <3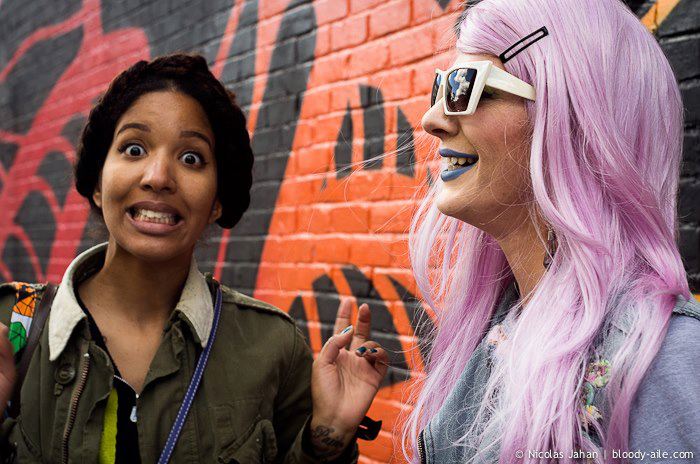 Backstage BONANZAAAAAAAAAAAAAAA
…aaaaaaaaaaaaaaaaaaaaaAAAAAAAAAAAAAAAAAAAAAAAAAA….lol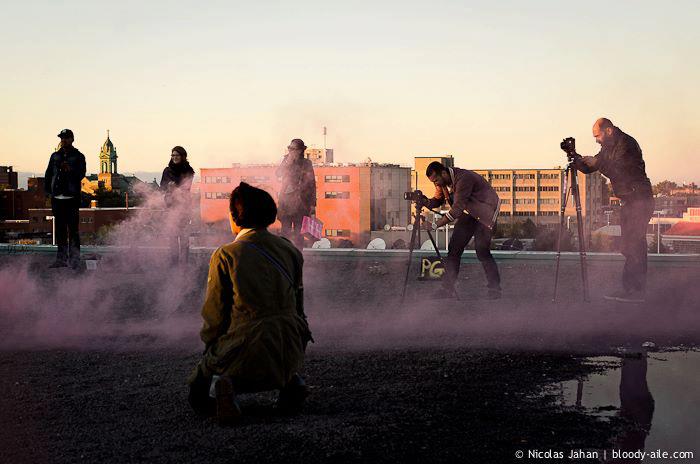 …sooooooooooooo LOVEE the snakes…slitherrrrrrrrrr
Snakes back NOW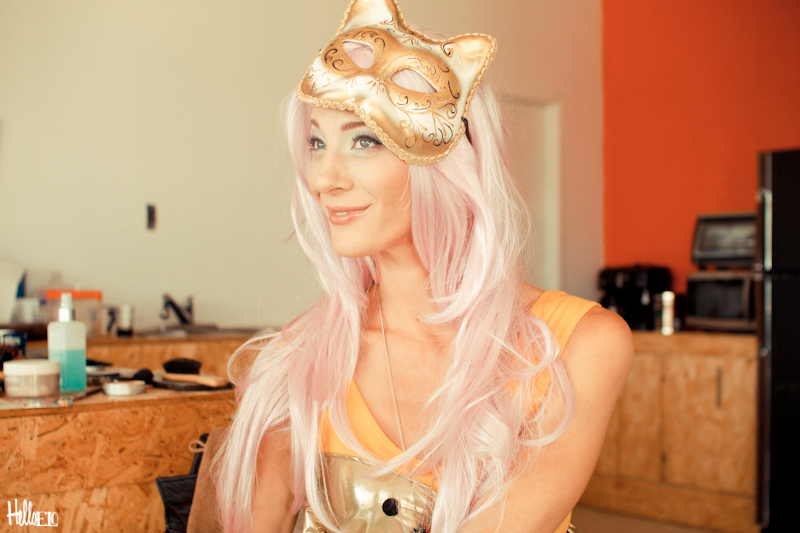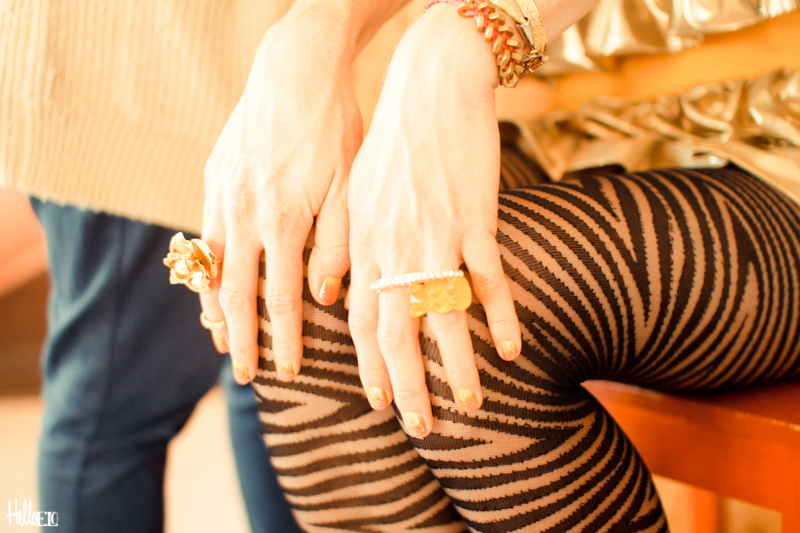 SNAKES SNAKE SNAKE
yyyyyyyayyyyyyyyyyyyyyy
<3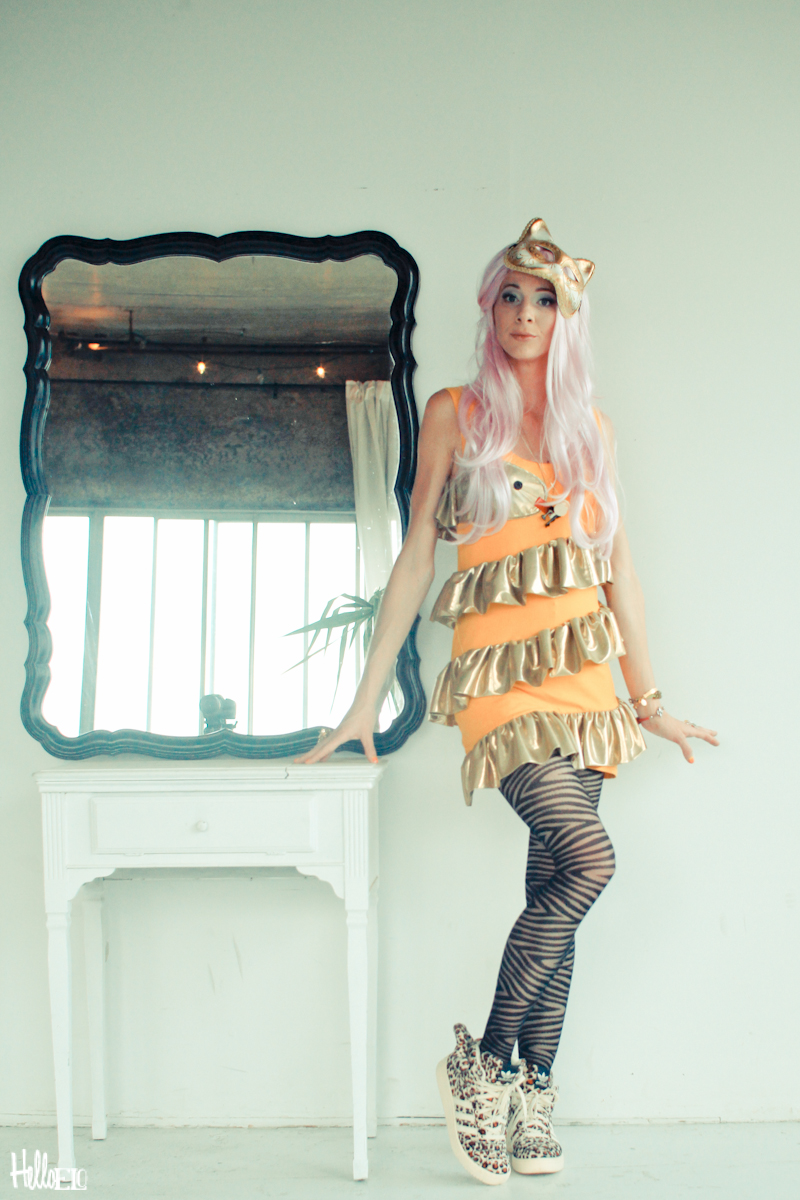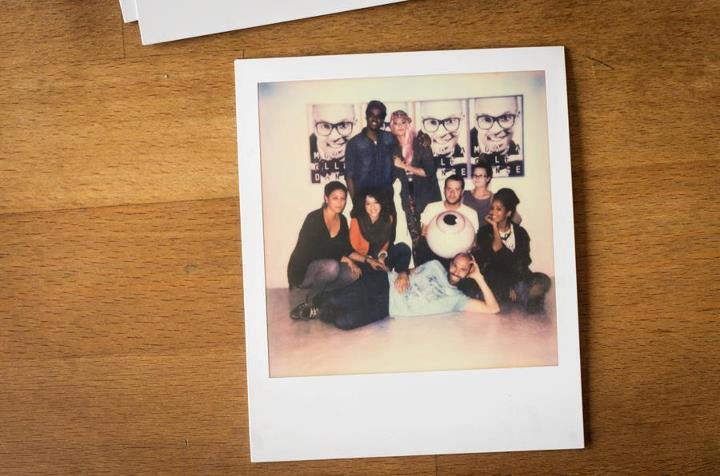 Thursday, October 4th, 2012
Forgive me father
…for I have sinned…
NOT
This shoot was SPIRITUALLY amazing!!
…we shot this for a tattoo magazine!!!

Was sooooo much fun!! HOT SEXY model India Rose was from Australia!!! Down under fierce-ness!!
Check out ALL the photos from the Holy Devotion Photoshoot HERE
<3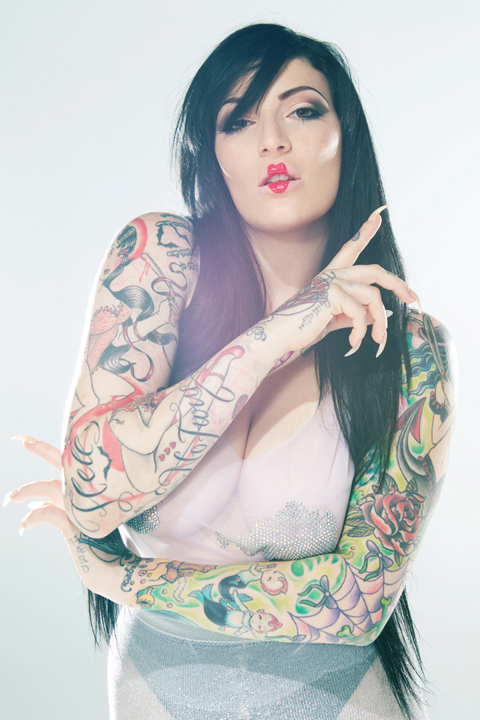 Revelation…
…rosary style necklaces!!

FASHION Prayers <3
…with NEW Vintage Chains and MORE
…just $25 !!!! HERE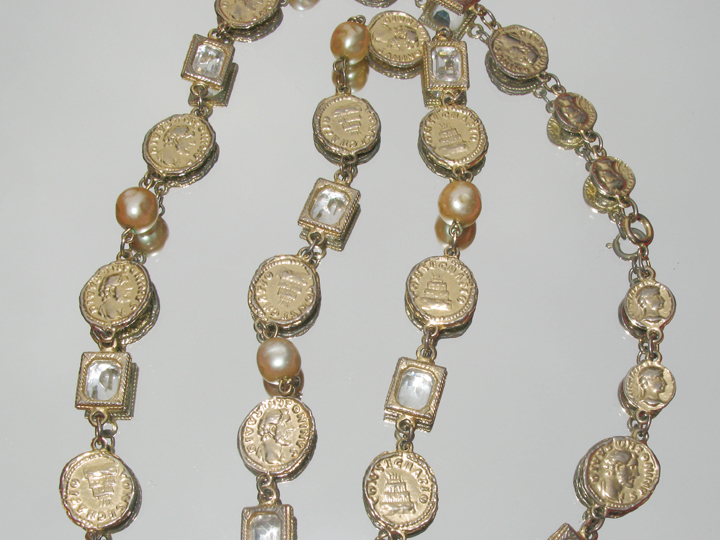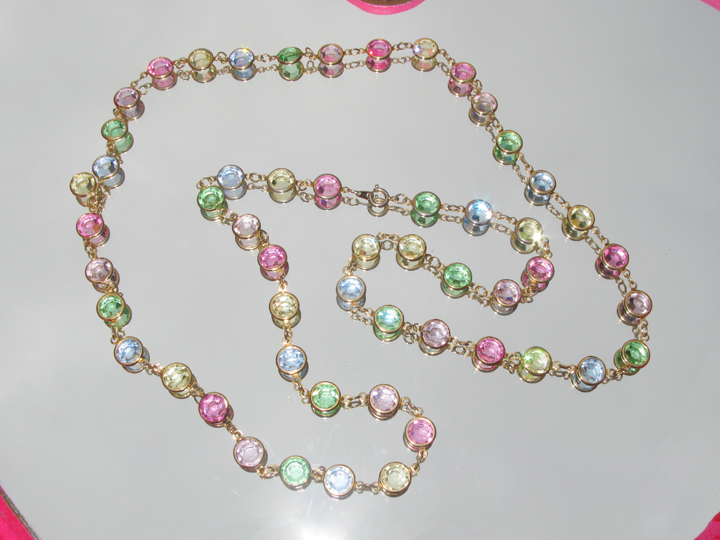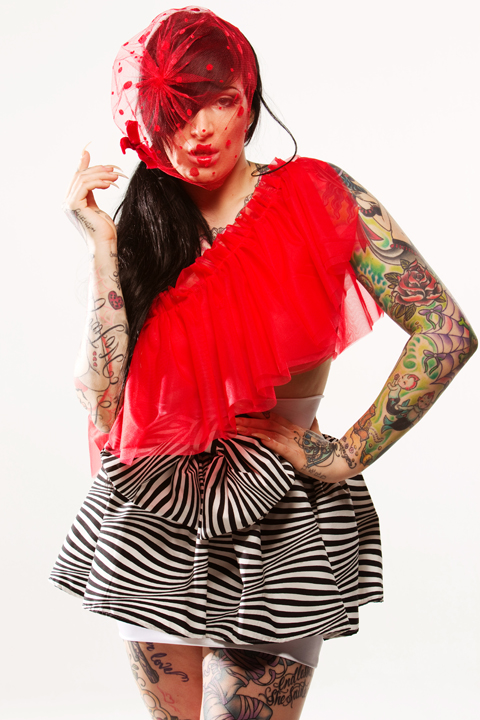 NEW Prints for the FALL/WINTER!!!!
These BOW Skirts are a truly religious experience!!!
…check out the NEW PRINTS!!!
HERE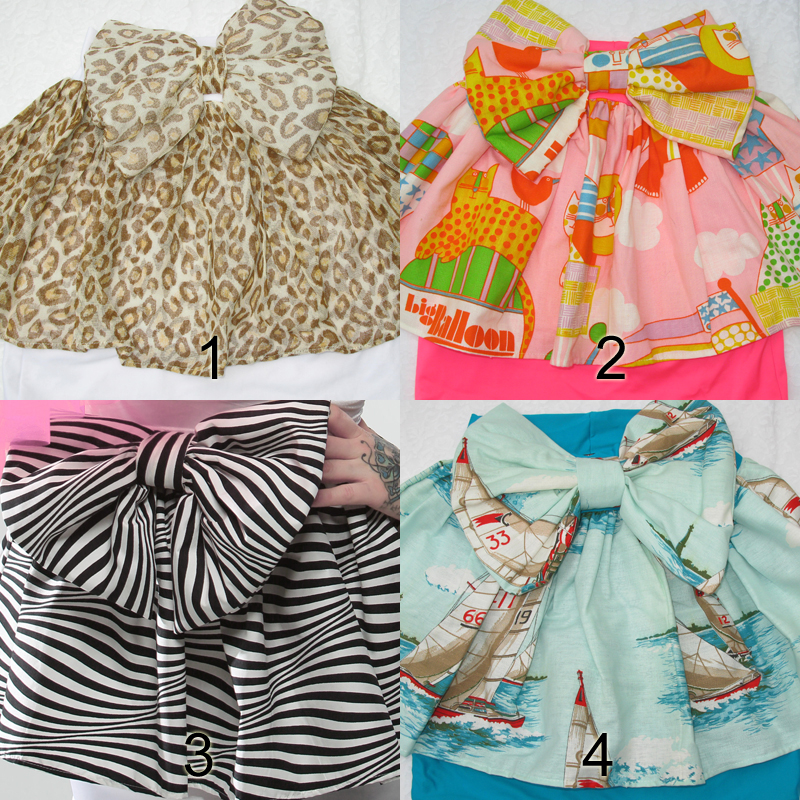 Father, son, and holy spirit…you WILL need to visit a confessional!!
SINFUL Bustiers!!!
This would make the Virgin Mary blush!!!
…ONE OF A KIND!!!! …get it HERE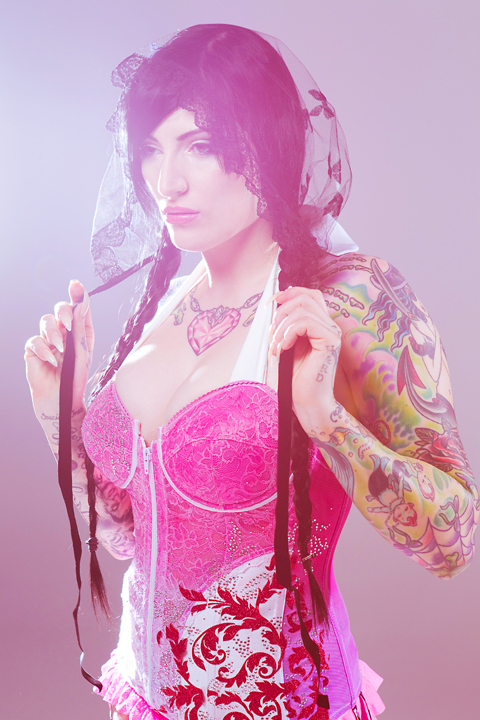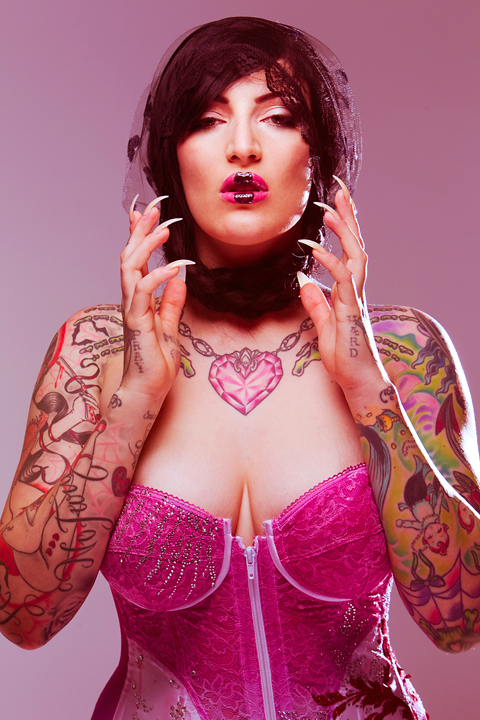 Thursday, August 16th, 2012
If you wish very VERY hard…dreams DO come true!!!
…just close your eyes…we're about to go on a COLORFUL adventure <3 !!!
…the Never Neverland Photoshoot
All the photos from this epic-ally FUN shoot HERE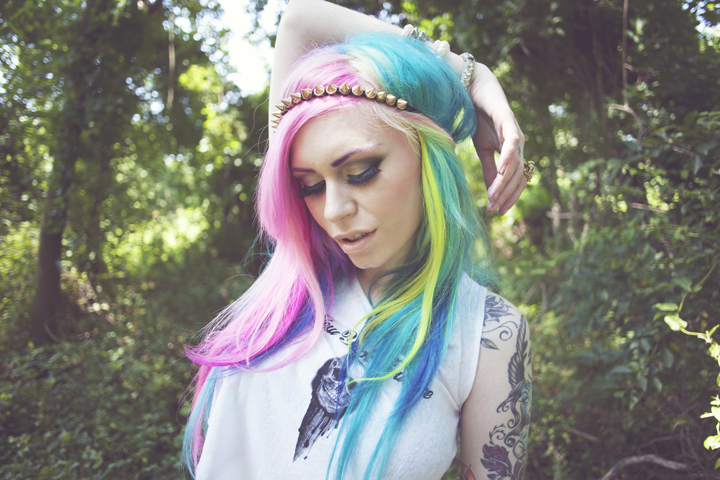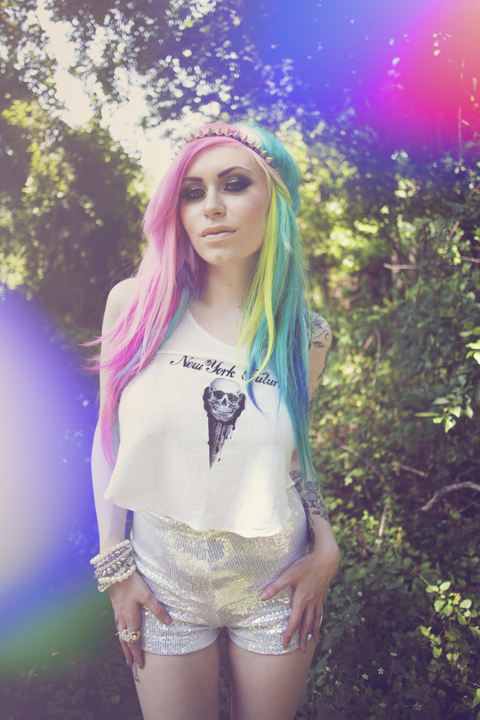 NEW color of the FUN Skull-sicle Crop Tops…MARSHMALLOW WHITE!!! And ONLY $20 !!!!!!!!!!!!!!!!
…get yours HERE
*Limited Edition* SILVER Sparkle Sequin High Waisted STARGAZER Shorts (shown above and below)

…made with teenie TINY silver sequins so you SPARKLE with EVERY move!! ONLY $65…HERE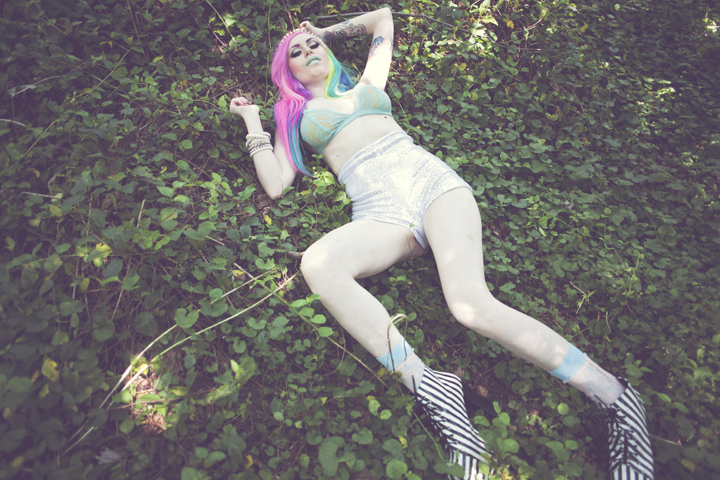 TONS of ROCKER-chic clothing for you to PARTY hardddddddd in!!
Like the Hooded Iron Maiden Onesie shown below…coming soon
<3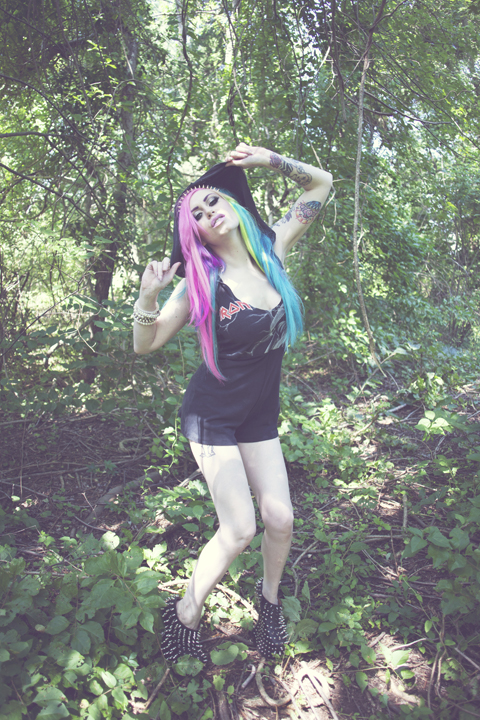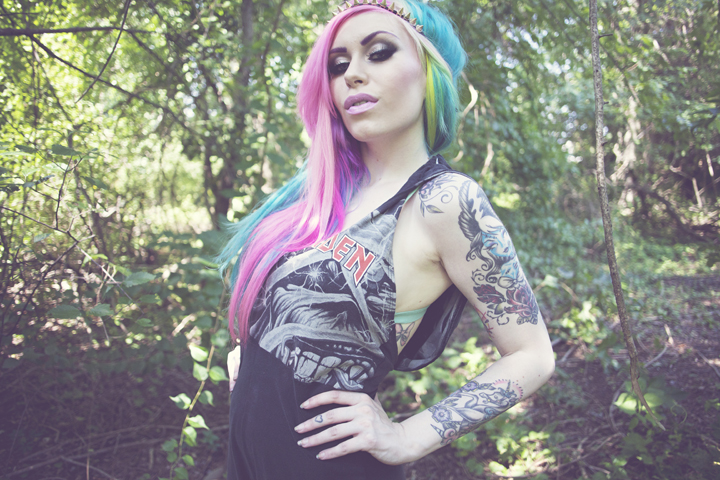 SEXY sexy sexxxxxxyyyyy! One of a Kind Dreamscapes Printed T-Shirt Garter Shorts
…SUBWAY print shown below…FIERCE-ness!! ONLY one like it!
…get yours HERE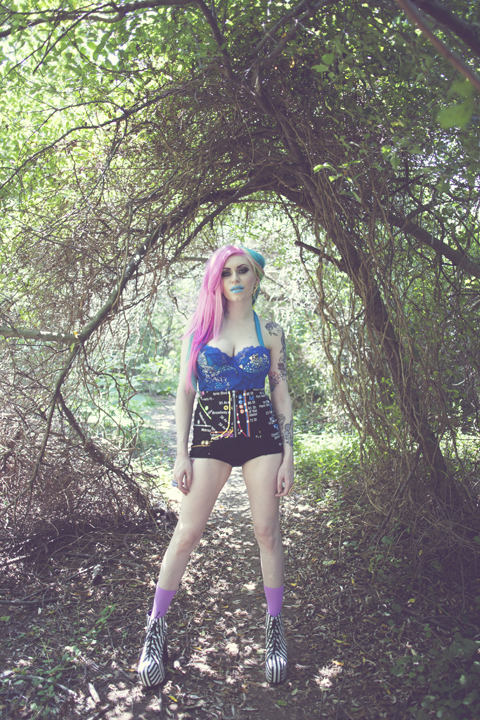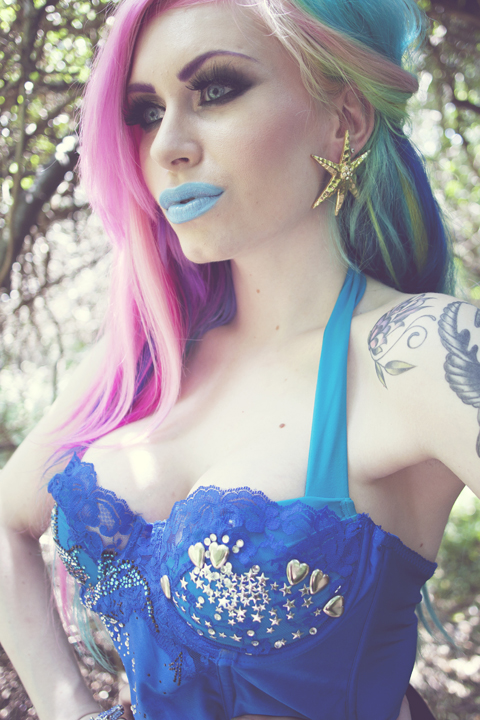 AND…Born to be a STAR VINTAGE Earrings (shown above)
…and all the SPRARKLY FUN rings shown below!!!!
…ONLY $25 HERE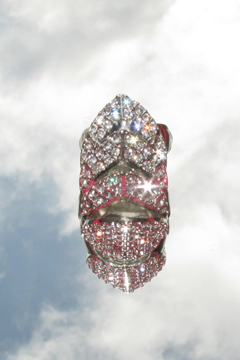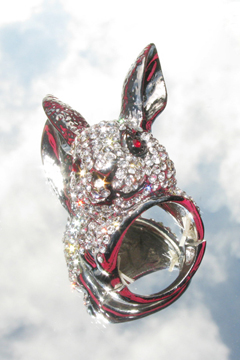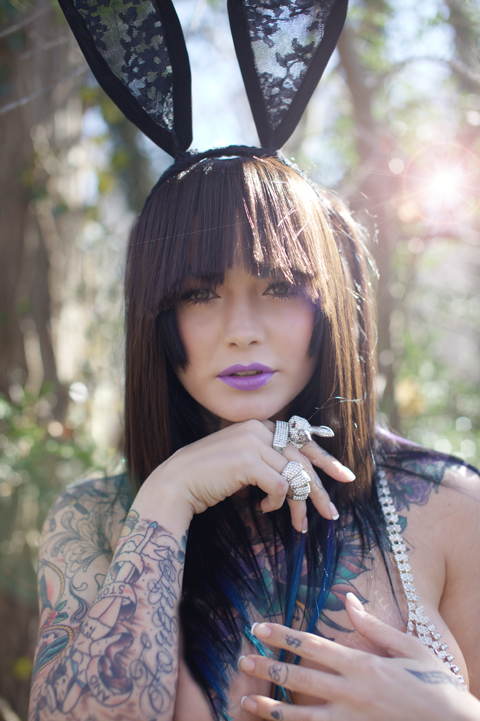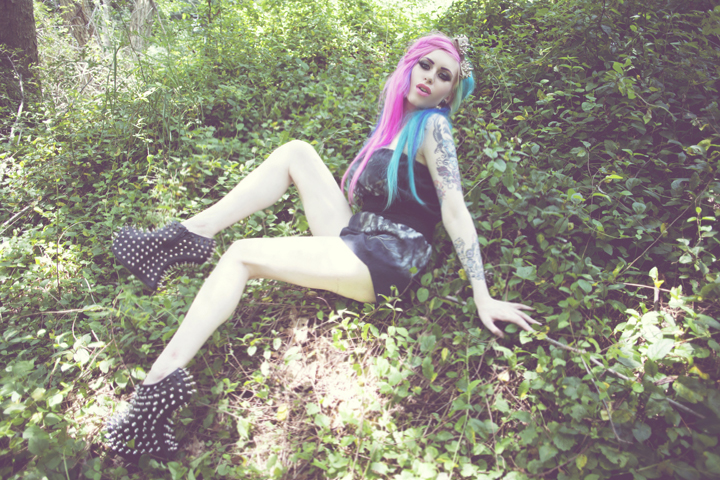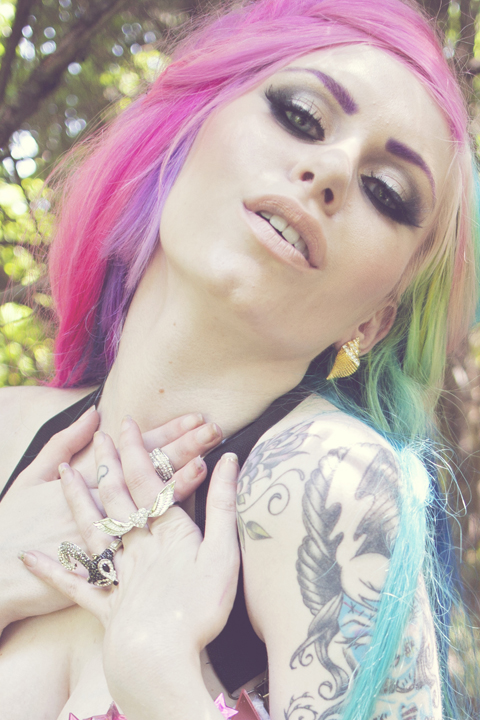 We LOVEEEEEEE jumpers here at New York Couture!!
Slip this bad-boy on and you have one SCANDALOUS outfit!!! TOUR and Festival-chic-ness!
…these are SAMPLES so each is ONE OF A KIND!!
ONLY $60…snag yours now HERE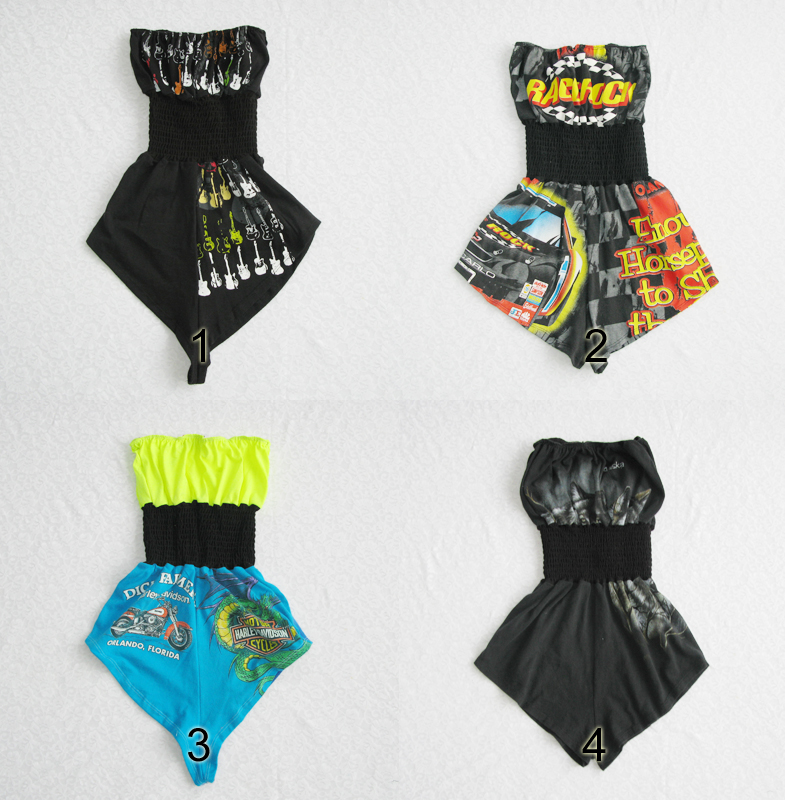 This and MORE One of a Kind DREAMY Party Dresses
…coming soon
: )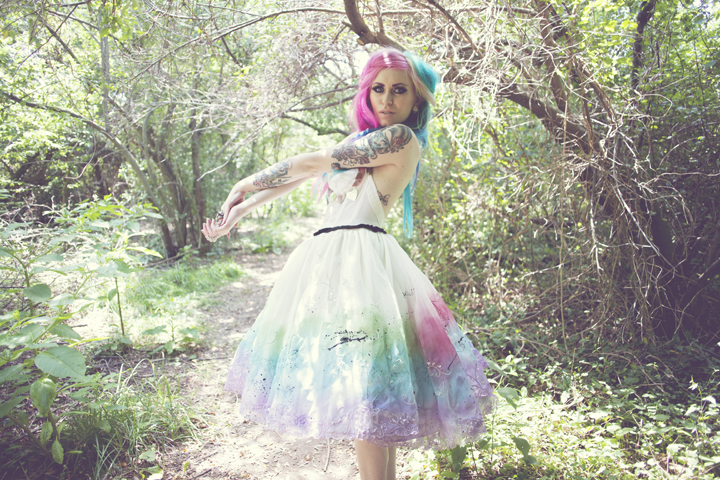 Tuesday, June 19th, 2012
Little bunny foo foo…hopping through the forest…
…except our bunny is SUPER HOT!!!!
LOVEEE these photos of model Manchester!!!!  Check out the VIXEN Bunny Photoshoot
…all the photos from this shoot HERE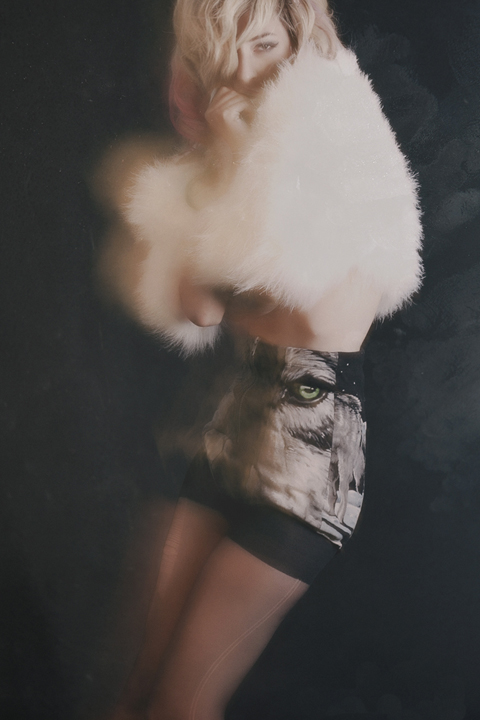 LOVE the shorts from this shoot?  SUPER POPULAR…this style keeps selling out…so gets yours!! BRAND Spankin' *NEW* T-Shirt Garter Shorts!!
…NYC Subway
…FUN Mickey Mouse
aghhhhhhhhhhhh CUTENESS!!  …get yours HERE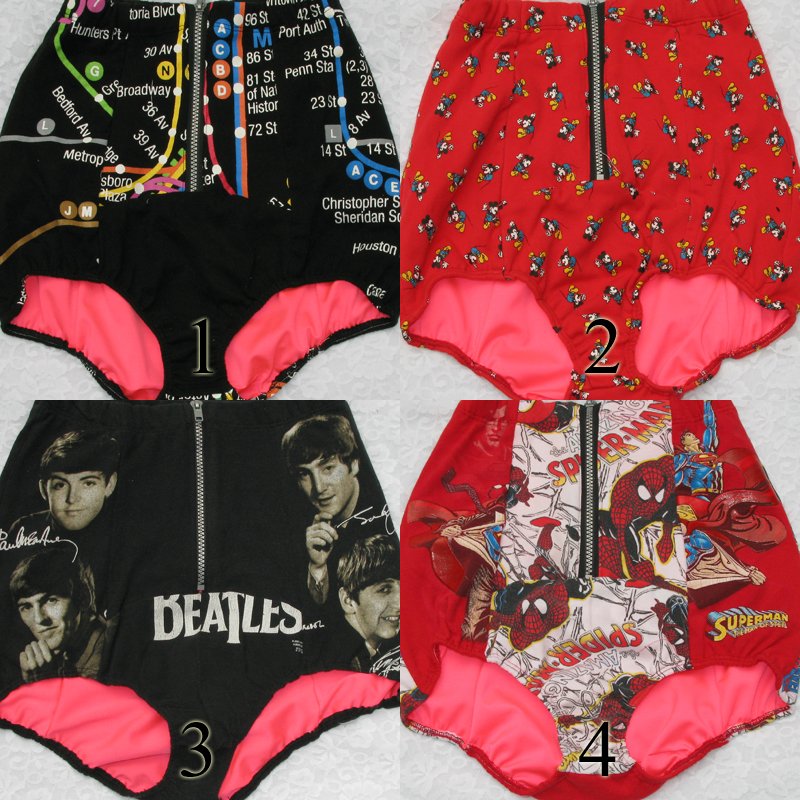 xox
Thursday, May 10th, 2012
SUPER pregnant and STILL making New York Couture magic <3  ; )  We shot these a few weeks ago…IN LOVE with how amazing and ETHEREAL this shoot came out!!!  Photographer Danielle Rocks brings a world of imagination and luster to life in these photos!!  IN LOVE!!  in love!  IN LOVE!!  See for yourself and travel to a world that's normally left for your dreams <3
You don't have to close your eyes and travel to the land of make believe <3
…get sprinkled with pixie dust with the *new*
Fairies Exist DREAM GARDEN Photoshoot
…see all the photos from the shoot HERE
Fields of flowers…yellow and green…glistening sun
It's a TIE-DYE dreamland.  NEW One of a Kind T-Shirt Garter Shorts for sale now HERE
Fluffy cotton candy bushes
…you can FEEL the butterfly landing on you…RIGHT NOW <3
…sprinkling more pixie dust to keep you flying through our imagination
<3  STUNNING <3
Luminescent..you SHINE

VINTAGE Lace Pixie PARTY Dress…ONLY dress like this…snag it for yourself now HERE
xox
Thursday, April 12th, 2012
Young hearts be free…
You know the boy that you fight with…LOVE…then HATE…but wherever he goes you have to go…
…you know he's the one <3
All the photos from the Young LOVE Photoshoot HERE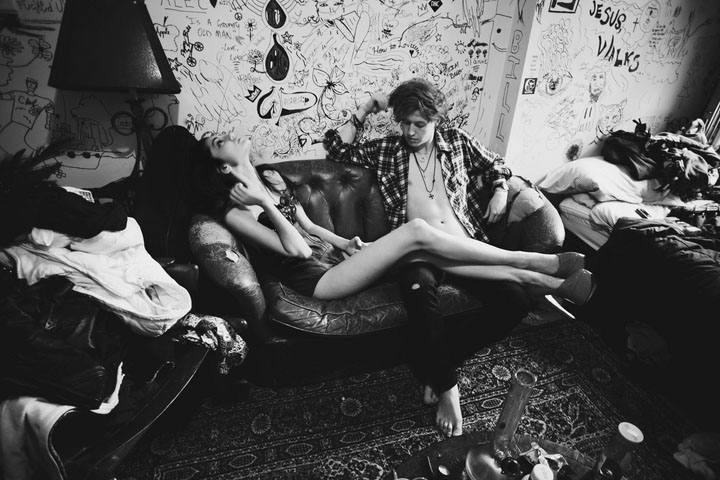 Soooo many KILLER rocker-chic items just added for sale!!!


Limited Edition Print Leggings ONLY $50 HERE

*SAMPLE* Black CHIFFON Fishtail Top HERE

Vintage GUCCI Logo Belt and 1970's Layered Necklace + more….HERE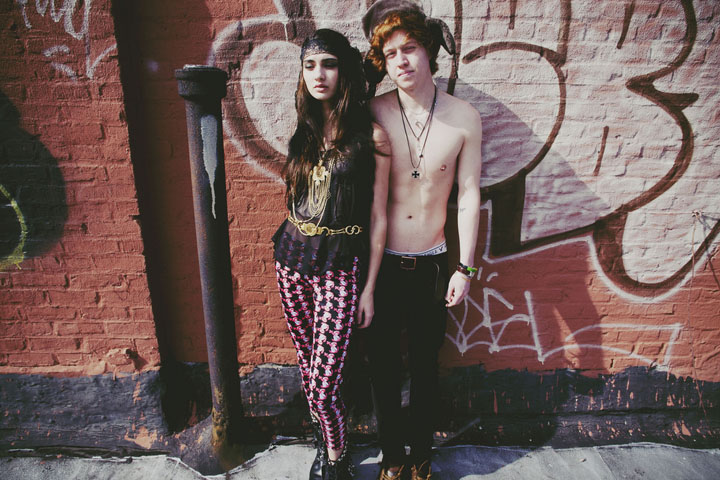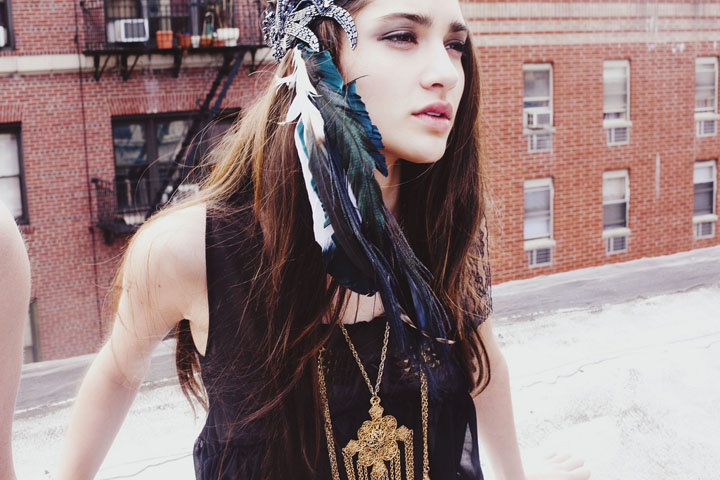 Our Limited Edition CHIFFON Rompers are SUPER FUN and CHIC to wear!!!


SoooOOOooo CHANEL with LOTS of gold and black jewelry!!


…get yours HERE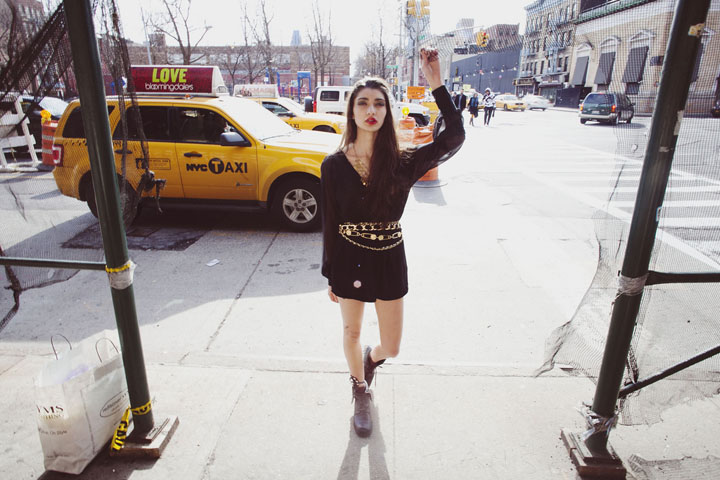 PARTY Dresses are selling out!! Need custom? Just email info@newyorkcouture.net


…otherwise have fun shopping from our collection of SO MUCH FUN pieces!!!


…HERE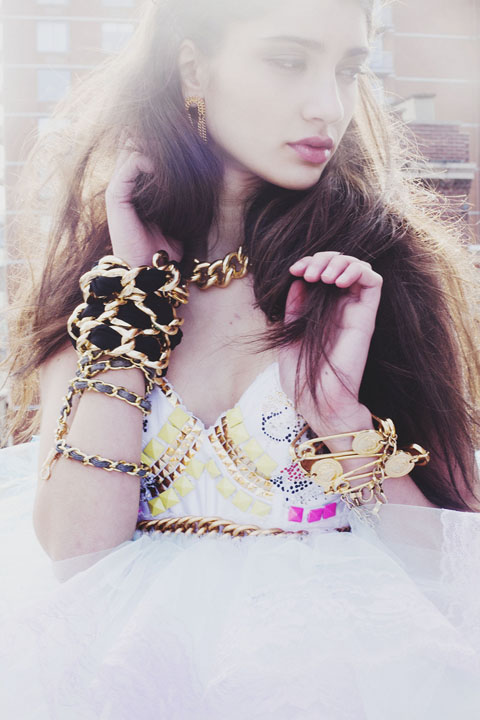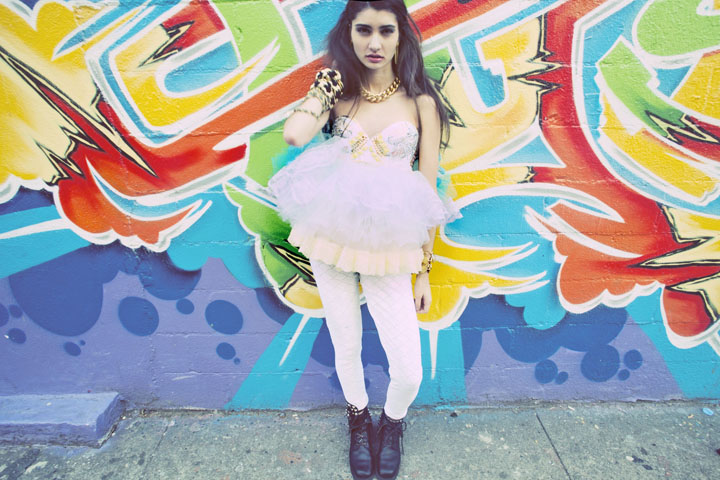 …and who couldn't be happy about… NEW Sale items!!!!
EVERYTHING in the "SALE" section is $15-$60!!!!!!!!!! So 50% or MORE off!!!!!
BOW Shorts and RUFFLE Tops!!!!! HERE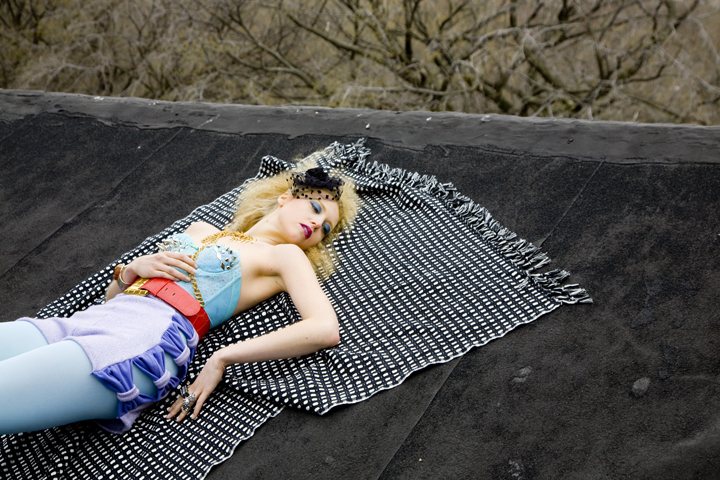 xox
Tuesday, March 20th, 2012
TODAY is the OFFICIAL first day of Spring…
…and it's not just time to celebrate blooming colorful flowers and sinfully sweet weather…it's time to CELEBRATE the NEWEST Collection by New York Couture!!!
…to the land of make believe
with New York Couture's WONDERLAND Collection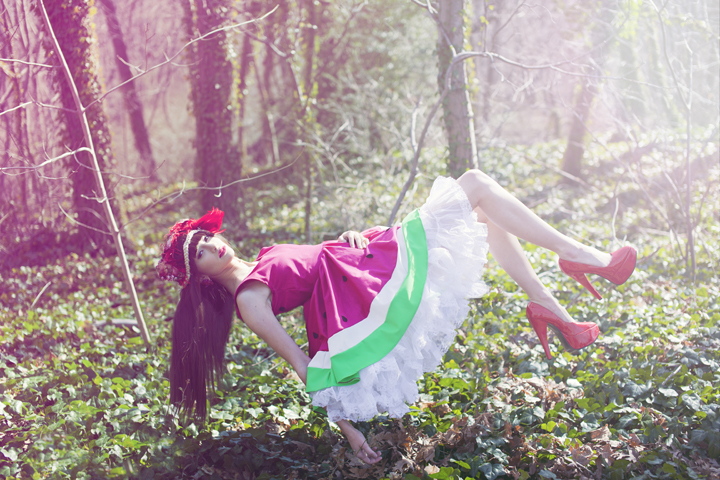 (get your Mouth-watering WATERMELON Dress HERE)
Swirling, whirling, twirling…into New York Couture's WONDERLAND Collection
Close your eyes and imagine a magical world past Never Never-Land. Where you can wear a Firecracker. A shark bite can pair with SPARKLY shorts. Or where you can declare every day but one a very un-Birthday.
Enchant, excite, dazzle with WONDERLAND, the newest collection by New York Couture.
View the full collection HERE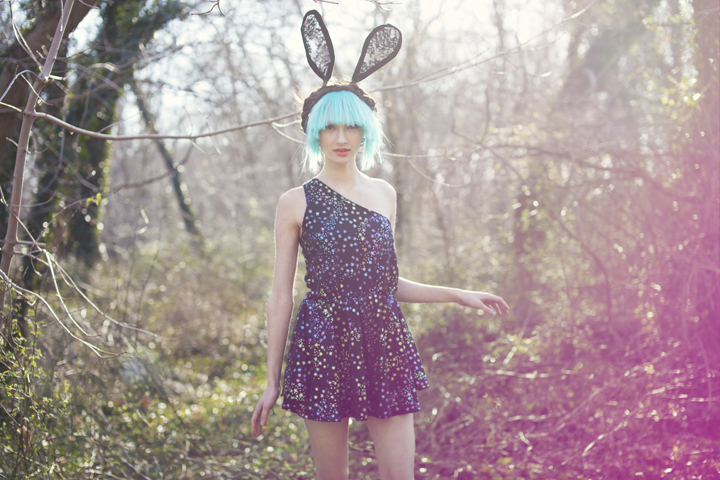 FIRECRACKER Dress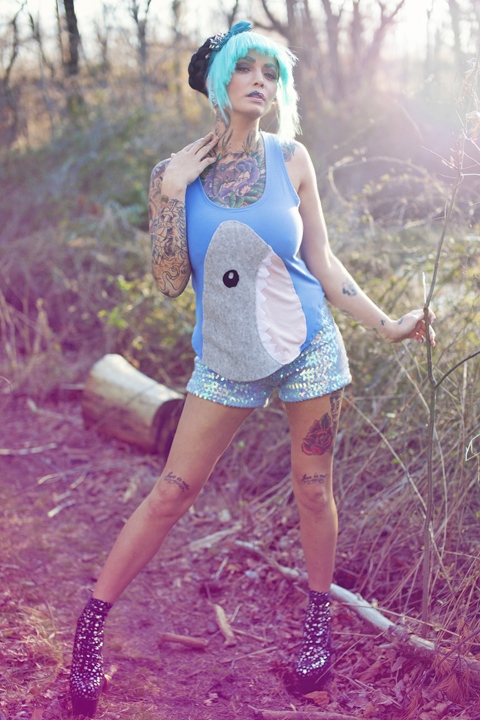 SHARK Bite OCEAN BLUE Tank Top HERE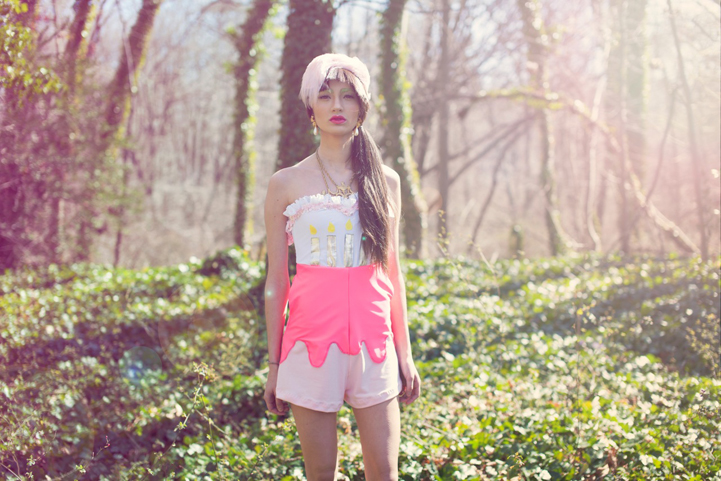 BIRTHDAY Party Romper
TONS of sparkly…FUN…*new* jewelry and accessories!!!
EVERYTHING from the shoot…rings, hats, earrings…including RARE FUN! Vintage pieces will be or are available for sale NOW… HERE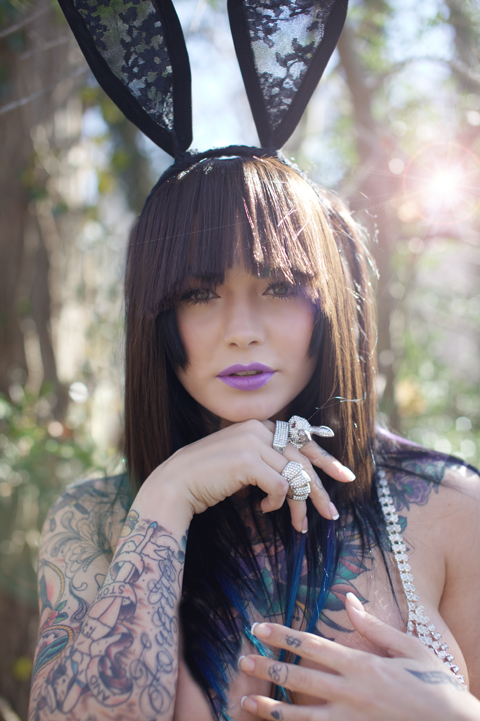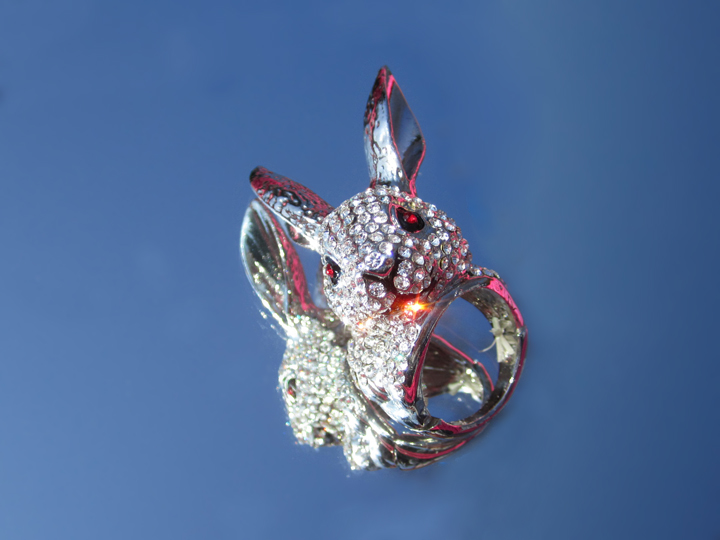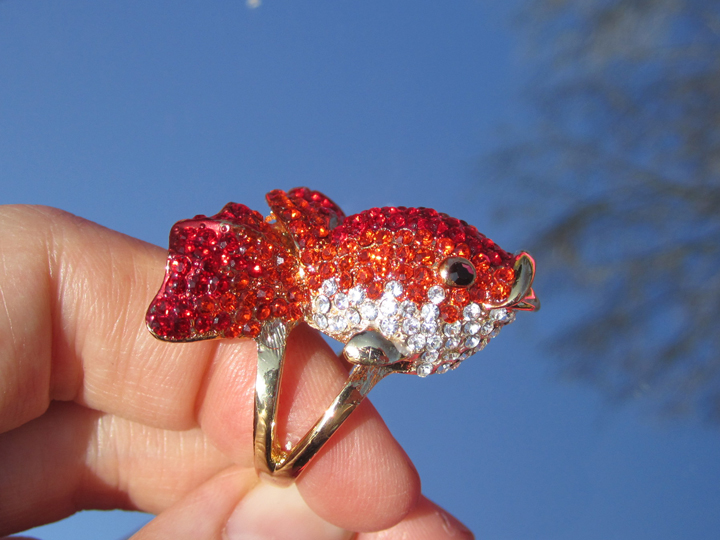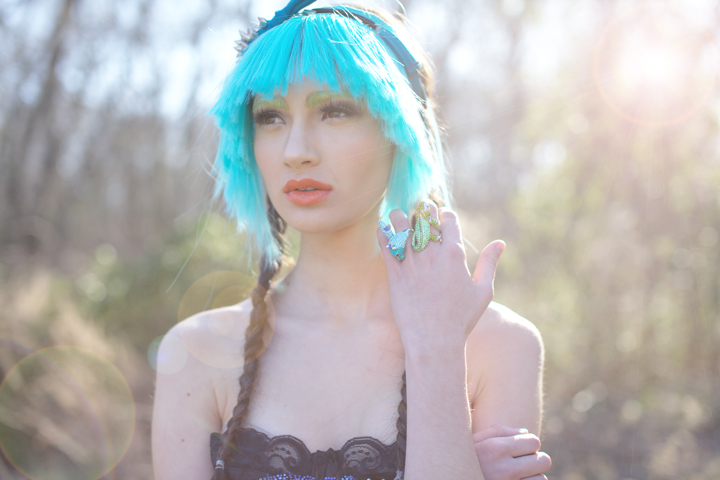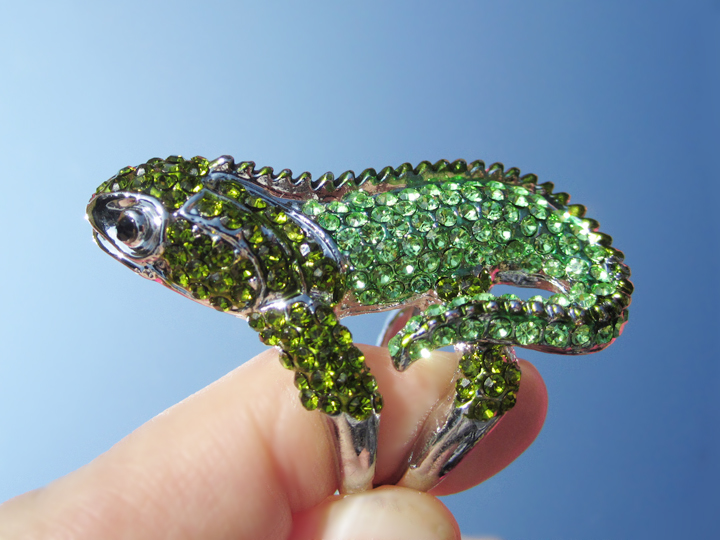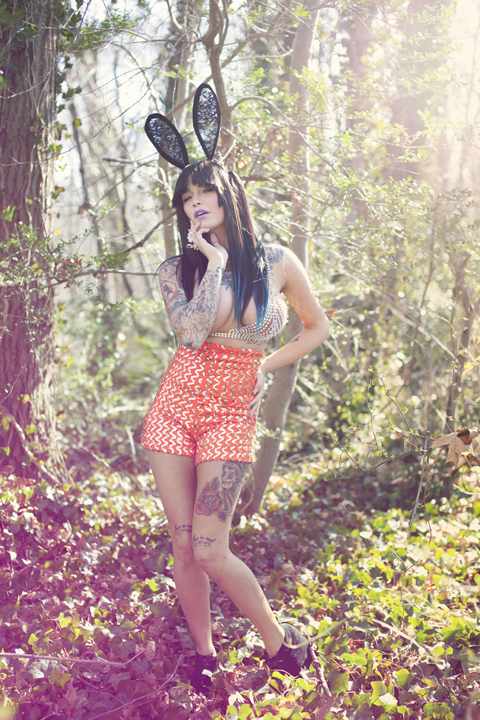 CITRUS Orange STARGAZER Sequin Shorts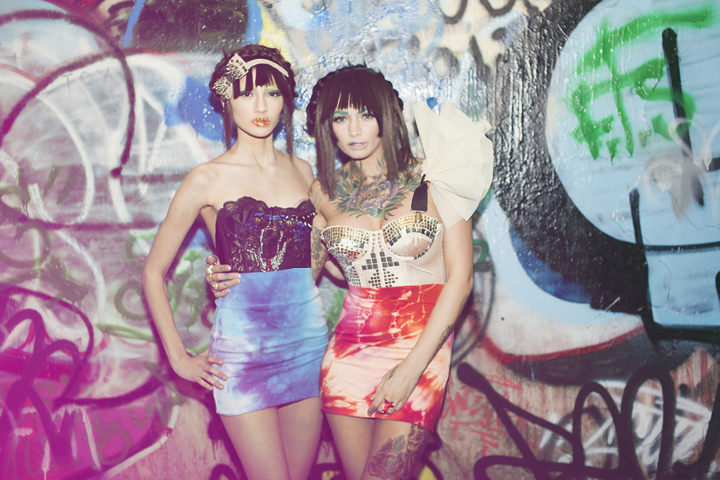 COSMIC Skirts …get yours HERE (more colors coming in the next few weeks!!!)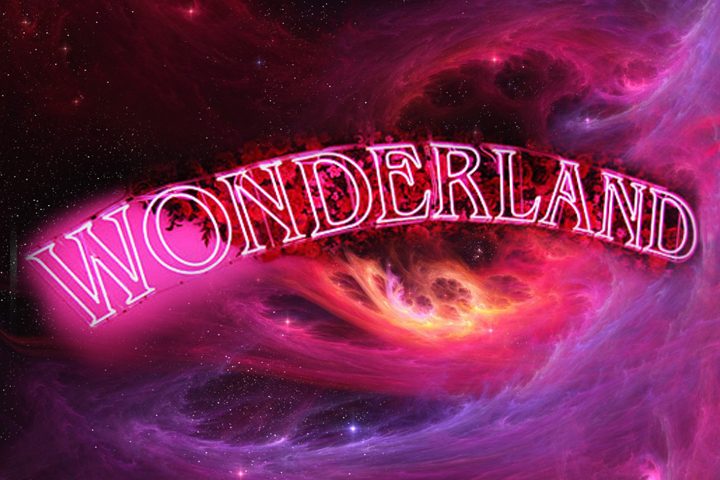 EVERYTHING from the *new* WONDERLAND Collection by New York Couture will be listed over the next few weeks…NEW colors and ITEMS…from the tops, dresses, hats, and FUN jewels…so keep checking back!!! LOTS already available for sale now HERE
NEED to shop for all your KILLER New York Couture goodies in person? Well you're in LUCK!!!! New York Couture will be at the BUST Magazine Spring CRAFTACULAR in NYC.  Get yours hands on the FULL *new* collection, as well as never before seen samples, and AMAZING Sale items!!!
Date:  Saturday April 14th
Time: 11am-7pm
Location:  82 Mercer Street (between Broome & Spring)            Event website  HERE
AND…start getting excited!!!!  New York Couture WILL be on ONE tour date…
I know we said…no Bonnaroo, Bamboozle, Lollapolla, ect………..so this should CHEER YOU UP!!!    Our ONE AND ONLY tour date will be…

…dun dunna dun…
NEW YORK Warped Tour on Saturday July 21st at Nassau Coliseum
This again will be our ONLY tour date because little baby is coming during our tour season…sorry…but he's going to be a CUTIE!!!!!!!!!!!!!!  So if like every year you've been saving and plotting and planning what you NEED to buy at Warped Tour…make sure instead of going to Philly, NJ, ect (because we will NOT be there this year) you come to the NEW YORK Warped Tour date to snag all the deals and INSANELY AWESOME samples we always have available EXCLUSIVELY at Warped Tour!!!!!
Warped Tour website HERE
Sunday, January 29th, 2012

New York Couture was selected to be a part of an AMAZING documentary about 6 designers in New York City. We are SUPER EXCITED to share the trailer with all of you!
ENJOY!
Oh la la ALLURE Photoshoot featuring New York Couture in upcoming Documentary!
<3
When the film crew wanted to follow us, we took them on an adventure they will NEVER forget!!
EVERY New York Couture photoshoot is a FUN party dance dreamworld…and they got to experience firsthand!!
The outfits were SUPER fun and GLAMMED out!!!
…check out all the photos from the Oh la la ALLURE Photoshoot HERE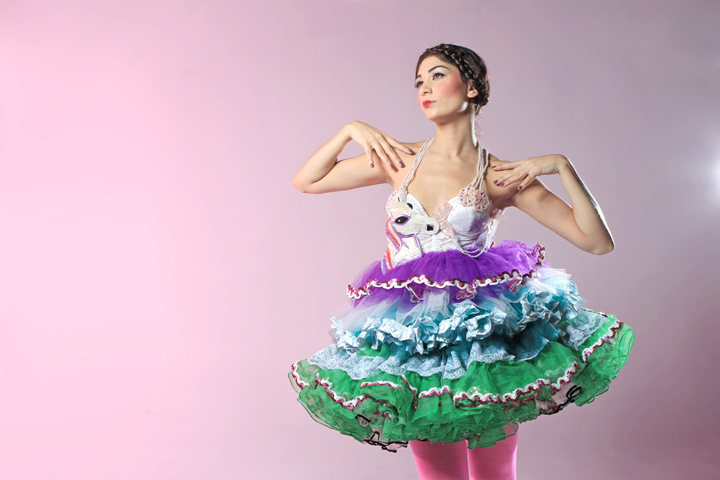 …this dress is DREAMY!!! <3
LAYERS and layers of sparkle and FUN!!!
…get yours HERE!

…night on the town
……or London tea in the garden
Either way…fun FLIRTY and we LOVEEEEEE this sample!!! …coming for sale soon! (<—can't wait…just email us)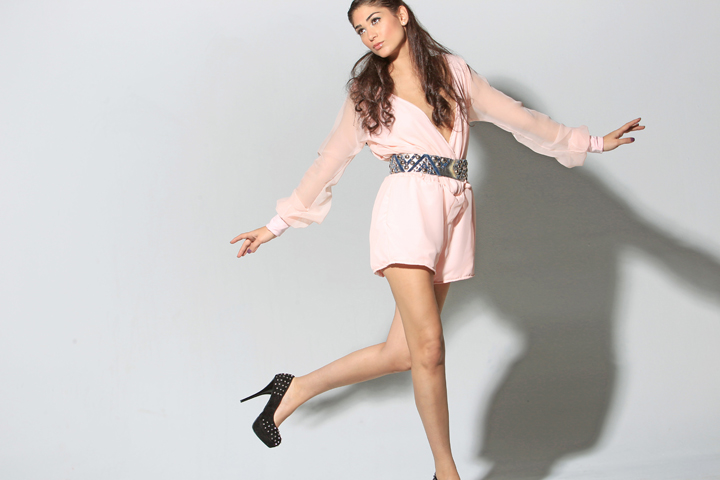 This outfit is SOOOoooOOOoo rocker chic!!!! Glammed out ICON!!!

Marylin Monroe………LEGEND……dreamer…….ICON!!!!

One of a Kind Rhinestone and Studded Cincher Bustier….get yours HERE
…and COSMIC Stargazer Sequin Shorts…coming soon!!! These are HOT!!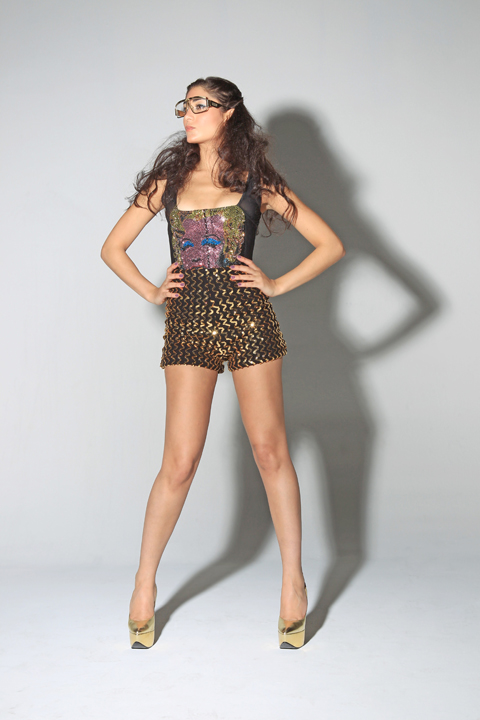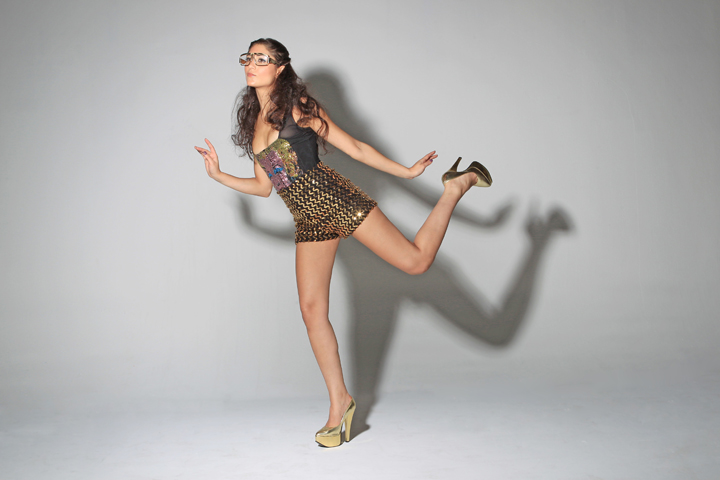 OMG…SECRET photos from the Ooh la la Shoot!!!!
Vampire FANGS *SAMPLE* Skirt in NEON PINK!!!!! LovVEEEeeee!!!!!
…get yours HERE