RIOT FEST Chicago 2014 is coming up!!!!!  Just over 3 weeks away from honestly the COOLEST show with the BEST lineup of the YEAR!!!!!  Riot Fest Official WEBSITE
If you're going you're in for SOOOOO many SPECIAL AMAZING treats!!!  If you're just finding out about it…GO GO GO!!!  My airfare was only $200 so even MORE reasons for me to be there!!!
New York Couture will be there with an INCREDIBLE Pop-Up Shop FILLED with sooo much I CANNOT WAIT to share with all of you!!!  Upcoming blog posts will have sneak peaks at the BRAND NEW never before seen Dresses, Tops, Skirts, and MORE that will be released ONLY AT RIOT FEST!!
Start getting EXCITED!!!
The 2 bands I'm MOST EXCITED to see are #1 !!!!! The Cure!!!!!  Our whole wedding was basically THEIR musically <3  Will be amazinggg to see them in person!  Dreamy : )
the cure
Die Antwoord !!!  This combo is INSANE!!!  LOVEEE their look!!!  LOVEEE their sound!!!  Sooooo excited to see them!
die antwoord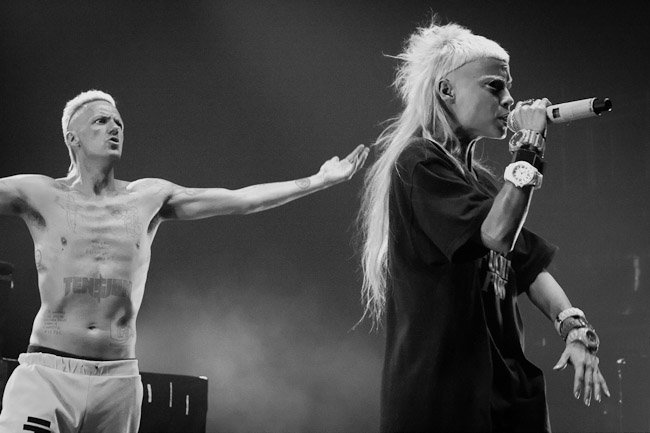 Honestly there are TOO MANY bands to even list!!!
Check out the INSANE-NESS yourself!!!
MORE Blogs coming with updates on RIOT FEST and info on the ever approaching HUGE Anniversary Sale including SALE dates!!!!…so keep a look out : )
~ SEE YOU THERE !  ~