Our FIRST almost Spring event of 2014!!!!!  YAY!!!
The 17th New York City Tattoo Convention at Roseland Ballroom @239 52nd Street, NYC!!!
Dates and Hours-
March 7th :  4pm – midnight
March 8th:  12noon – midnight
March 9th: 12noon – 8pm
Come SHOP the SUPER FUN New York Couture Pop-Up Shop!!!  Samples, PARTY Dresses, new pieces, vintage jewelry,…you've been cooped up this whole annoying winter…now GET OUT and come to this…going to be sooooo much fun!!!  <3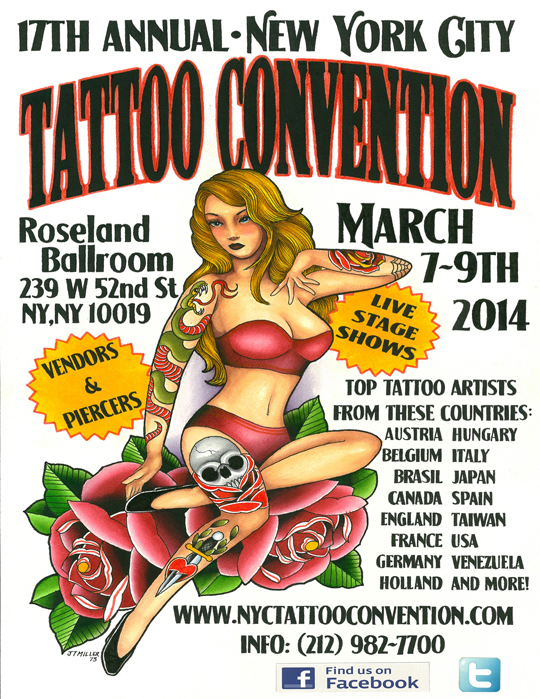 MORE events coming!!! Get READY for the FUN!!!
xox